'The Walking Dead': 'Secrets' in pictures
Published Nov 18 2011, 15:01 GMT | By Morgan Jeffery
Season two, episode six of
The Walking Dead
is entitled 'Secrets' and this week's preview images are living up to that name - they don't give much away! Suffice to say that the truth is a double-edged sword - it can bring people closer or tear them apart forever!
As tensions rise on Hershel's farm, Glenn and Lori both have tough decisions to make, while Andrea takes to the firing range and Dale finds himself in someone's sights!
The Walking Dead
airs on Fridays at 10pm on FX in the UK and continues on Sundays at 9/8c on AMC in the US.
> The Walking Dead: Ten teasers about 'Secrets'
Take a look at a gallery of images from episode six of
The Walking Dead
below: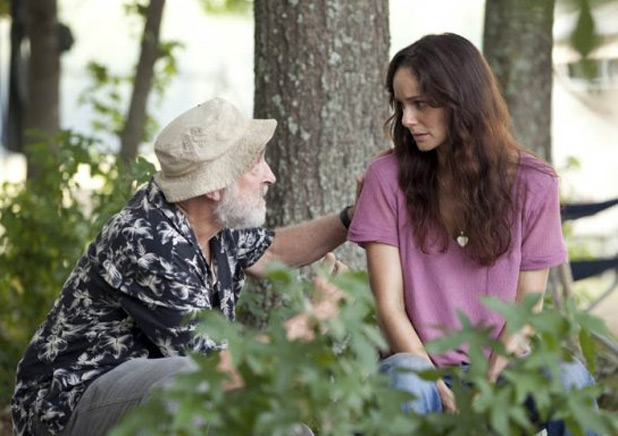 Dale and Lori share some secrets...