'Skins': Dakota Blue Richards previews 'Franky'
Published Feb 13 2012, 09:00 GMT | By Catriona Wightman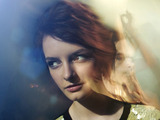 Fancy another slice of
Skins
? Well, you're in luck - the show's back tonight with a Franky-centric episode. It's a pretty intense one, too, but why listen to us when you can hear about the instalment from
Dakota Blue Richards
herself?
Yes, we caught up with Dakota to chat about the instalment, sex scenes and naughty, naughty Luke. Read on, then get back here tomorrow at 9am for some post-show gossip!
Can you give us a quick overview of your episode?
"Franky is obviously in a really dark place. She blames herself for what happened in Morocco and she really feels like everyone's given up on her and the only person who seems to not have a massive conscience or a lot of blame to deal out about the whole situation is Luke, so she tracks him down again and they end up hanging out a lot.
"He really seems to live in a world without limits, where there's no fear and no blame and she doesn't need to feel guilty about anything. It's just very liberating and it allows her to escape all the horrible stuff that's been going on.
"But you slowly realise that actually that's not a good way to live, because she's not dealing with any of the problems that she has, she's just perpetuating them and in fact making a lot more of them. She's not in control of the situation. Luke gives her control but he can take it back at any moment. So it's a bit of a dangerous game that she's playing."
It's a pretty intense episode - what was it like filming it?
"It was actually really fun. The people that I worked with on my episode are just really great. They made it so easy to get on with stuff and to be able to laugh about even the darker bits of the episode. And working with Joe [Cole] was great as well."
Yes, let's talk about Luke! What is it about him that Franky's so attracted to?
"I think it's something about his attitude, the fact that he just doesn't care about anything. I think Franky's somebody who overthinks things a lot just because she really cares about the people around her and about trying to do the right thing, and so thinking [like Luke does] is quite unusual for her and it makes her feel free.
"She's got a lot of frustration and a lot of anger that she's never expressed before. Even in the last series, people were horrible to her right from the start. Matty really treated her as an experiment, and then he was also very frustrating for her at the beginning of this series and didn't let her have any freedom. And Luke lets her get out all that frustration and doesn't treat it as though it's something she should be judged for."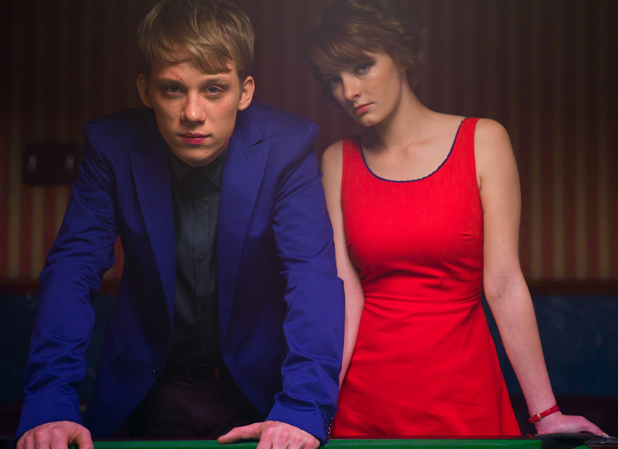 It's quite a violent episode, isn't it?
"Yeah! Lots of fighting! That was really cool, actually. I got quite nervous in those scenes. It's not that I would shy away from a situation like that because I'm sure it's incredibly tempting and actually I found it quite exciting being in those situations, but I was quite intimidated - I think mainly because I was the only girl in that situation!
"We did a lot of rehearsals for it and the stunt guys who worked with us were amazing. But there were so many boys! I think it's a lot easier for boys to get into that fighting attitude unless you're one of those girls who's quite used to being in fights, which I'm not at all. I was like, 'Oh no, too much testosterone in the room!'
"It made me quite self-conscious. But actually everyone was really supportive and it was really fun. It was nice to do something physical, because Franky doesn't really do a whole lot of physical stuff up to that point."
As well as the fight scenes, there are some pretty intense sex scenes. What were you more nervous about?
"My first ever sex scene was on my first full day of shooting for my episode, and it was also the first day that I'd properly worked with Joe, so I didn't really know him at all. I had no idea what I was supposed to be doing and I was terrified that I would get it wrong or that people would be watching it going, 'Really?'
"But again everyone was so supportive and it was a closed set as well, so nobody was standing over bearing judgement upon me! Everyone was really nice about it and helped me in every way that they could, so after doing the first one I was much more relaxed with doing the other three."
Yeah, there are quite a few!
"There are four, and I think a
Skins
episode is about 45 minutes long, which averages about one every ten minutes, roughly! Which is just like, 'Oh yeah, enjoy that one, mum!'"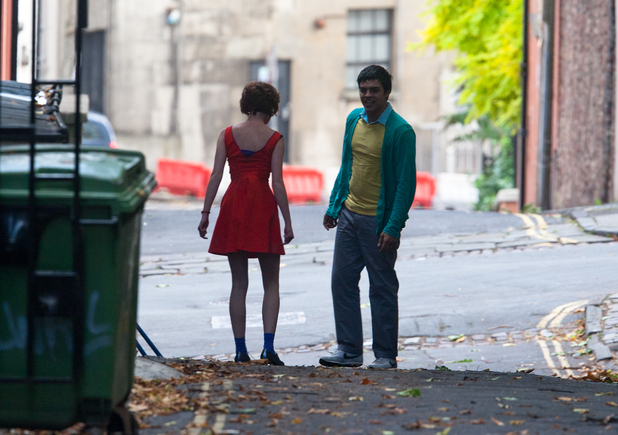 Will you be watching with your parents?
"I think I have to! I'm going away with my mum, my best friend and her mum next week, so I guess we'll all have to watch it together! There's plenty of people in my family that I've told aren't allowed to watch it... or at least not for a couple of years."
Franky gets quite badass in this episode - especially when she speaks to Mini. Did you have fun with that?
"Yeah, it was nice! What I really enjoyed about this episode is that Franky has just been so nice in the last series - just so forgiving and she just let people walk all over her and then still tried to help them out. This series, okay, she's done a bad thing and she feels like she needs the blame for it, but she's just fed up of taking s**t from people.
"Everyone's been laying into her right from the beginning about Matty, and she's like, 'Well hold on a minute - this is my choice. It's not up to you who my boyfriend is'. The reason that they want her to be with Matty is because he's part of the group and he's safe and he's someone they know. As soon as you start introducing new characters into it people get a bit edgy, and it's understandable because if you look at the last series, Franky was the new girl and she shattered the whole group apart.
"In the last episode Alex wasn't received massively kindly by the group, at least not at the beginning. I know it's difficult because of what happened to Grace, but they're really not keen on bringing new people in. And with all the drugs and coming across as a bit of a dodgy character, nobody wants her to end up with Luke, and I think in some ways that kind of draws her into being with him even more because she's saying, 'It's nothing to do with any of you - it's my choice and if I want to do it I will'."
So why should people tune in for your episode?
"It really shows a new side of Franky, and I think it's very exciting. The way that they shot it, a lot of it was set up to be almost like a film. It kind of stands alone from the series in that she's not right in the middle of the group and the group's storyline at that point - she's kind of removed herself from it.
"I think it should be really exciting, and you should watch if for no other reason than Joe Cole's pretty face! And in fact, in this episode his bum! That's something to look out for. I reckon there'll be quite a few girls tuning in just for that!"
Skins airs tonight (Monday, February 13) at 10pm on E4.