'The Voice' UK Vince Kidd on covering Elvis, his new album
Published May 5 2012, 17:27 BST | By Emma Dibdin
The Voice
UK's
Vince Kidd
has spoken to
Digital Spy
about Jessie J, covering Elvis, and his first album.
The Team Jessie contestant is singing Presley's 'Always on My Mind' in tonight's (May 5) live show.
"I'm more nervous than excited," Kidd said of the upcoming programme. "I just go with the moment. That's what I do. That's my motto. Going live on TV on my own, I've never done that before. I'm definitely not used to that."
On the pressure of singing Elvis, he said: "It's a great classic song. I love Elvis, he's an icon and I'm just going to bring my own twist and touch to it.
"I just want to sing good songs. Classic good songs. I'm not used to doing covers, so I just want to do good songs and put my own vibe on it."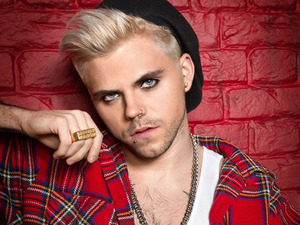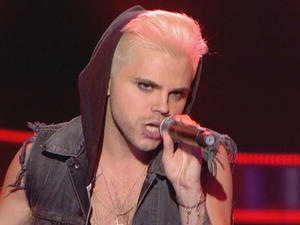 Kidd went on to praise his coach Jessie J, admitting that he and his fellow contestants are "all in awe" of her.
"She lets us be ourselves. She lets us do what we want, wear what we want. I'm just so happy to be in her team," he added.
"She says, 'Don't think of this as a competition'. She just wants us to see it as an amazing platform to show what we can do."
On the subject of the album, which he had already recorded prior to joining
The Voice
, Kidd said: "I'm overly proud of it. I came on this show to get it out there. That record is the songs of my life.
"It has crazy Vince, heartbroken Vince and it's just me. I'm really interested in being a good pop artist and being part of pop culture."
The Voice
UK's second live show airs tonight (May 5) at 7.10pm on BBC One.