'The Voice' UK Sunday song list revealed - full details
Published Apr 22 2012, 15:14 BST | By Colin Daniels
The song list for tonight's (April 22) final
Voice
UK Battle Rounds has been confirmed.
will.i.am
, Sir Tom Jones, Danny O'Donoghue and Jessie J will continue to cut down their teams of ten down to five in the second of this weekend's double bill.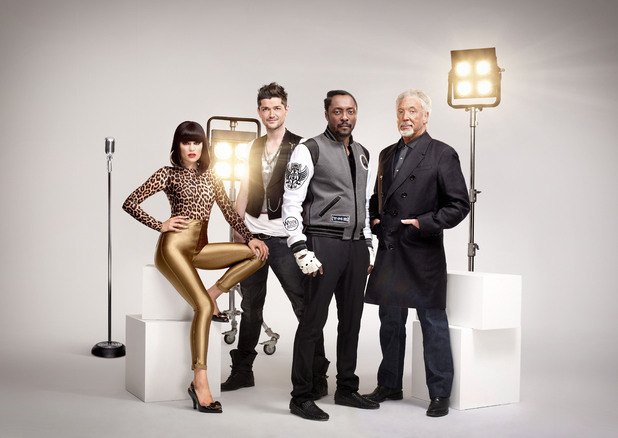 The duets feature the performers tackling the same track as they attempt to impress their coach. The guest Battle Advisors are Paloma Faith, Cerys Matthews, Ana Matronic and Dante Santiago.
Nine contestants
made it through to the Live Rounds during last night's (April 21) show.
The Voice
UK continues at 7.30pm tonight on BBC One.
Tonight's Battle Round song list in full:
Cassius Henry vs David Faulkner - 'Beat It' (Michael Jackson)
Barbara Bryceland vs Leanne Mitchell - 'Edge of Glory' (Lady GaGa)
Frances Wood vs Kate Read - 'Ironic' (Alanis Morissette)
Aleks Josh vs Emmy J Mac - 'Broken Strings' (James Morrison featuring Nelly Furtado)
Ruth Ann St Luce vs Ben Kelly - 'I Wanna Dance With Somebody' (Whitney Houston)
Matt & Sueleen vs Lindsey Butler - 'Born To Run' (Bruce Springsteen)
Hannah Berney vs Murray Hockridge - 'Kids' (Robbie Williams & Kylie Minogue)
Becky Hill vs Indie & Pixie - 'Irreplaceable' (Beyoncé)
Adam Isaac vs Denise Morgan - 'Use Somebody' (Kings of Leon)
J Marie Cooper vs Sophie Griffin - 'Firework' (Katy Perry)
David Julien vs John James Newman - 'Dakota' (Stereophonics)
> Jessie J sales up 89% after joining 'The Voice' UK
Photo gallery - Voice UK Battle Rounds: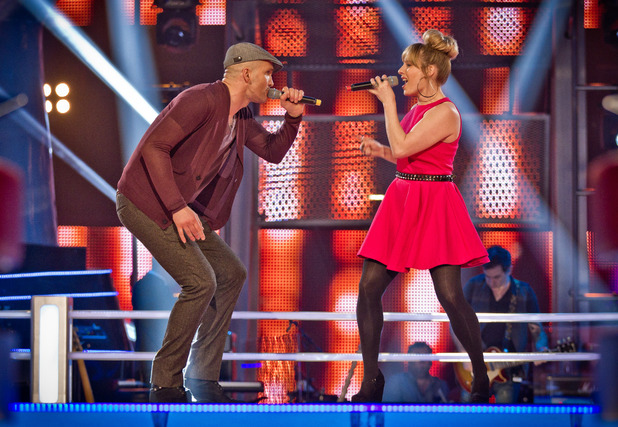 Murray Hockridge and Hannah Berney.