Big Brother poll: Deana, Conor, Arron, Becky - Who should leave?
Published Jul 3 2012, 15:10 BST | By Alex Fletcher
It's the first four-way eviction of the series this Friday on Big Brother with Deana Uppal, Conor McIntyre,
Arron Lowe
and Becky Hannon all potentially facing the chop.
After the dramas of last week's Conor vs Deana scandal, the Northern Irish trainer looks like he might be in trouble. But will being up against Arron and Becky split the vote and save Conor?
Conor recently
admitted to Big Brother that he is missing his girlfriend
, while Becky has been
accused of being an actress and playing mind games
.
66% of
Digital Spy
readers agreed with last week's eviction result, which saw Lydia Louisa losing out to dancer Deana.
Big Brother continues every night on Channel 5.
[Photo Gallery - Big Brother Day 27]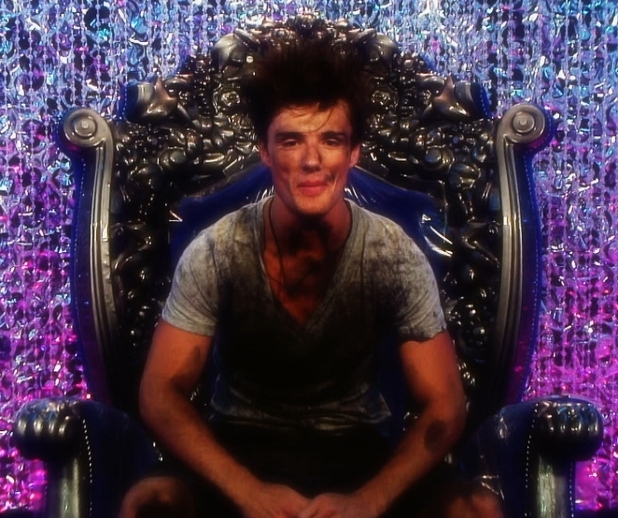 Arron gets a shock