Big Brother Ashleigh struggles with Lauren, Luke Scrase relationship
Published Jun 15 2012, 17:10 BST | By Alex Fletcher
Ashleigh Hughes
has threatened to call off her relationship with Big Brother housemate Luke Scrase, admitting that she is struggling to deal with fellow potential love interest Lauren Carre.
Lauren has repeatedly denied that she has any interest in Luke S, but Ashleigh still remains concerned that her favourite boy in the house may be taken away from her.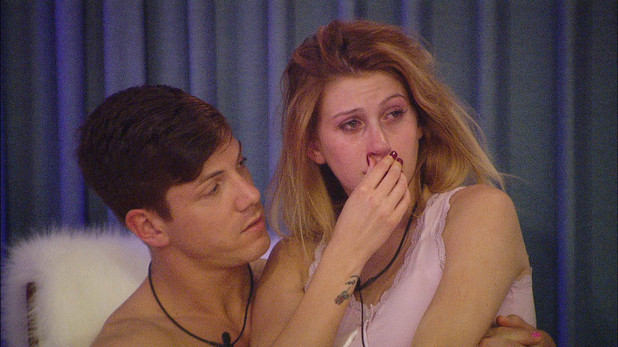 Speaking to her fellow housemates, Ashleigh said: "I can't do it with Luke anymore. I can be friends with him, but I'm not going to make something happen that ain't going to happen.
"He's a lovely boy and everything, I'm attracted to him, but we've got nothing in common."
When she confided in Caroline Wharrum, Ashleigh said it was the Lauren issue that was making her want to call off her romance.
"I do like him, yes." she said.
A supportive Caroline said: "You are the chilled out chick. She's fussy."
Ashleigh replied: "They've got a lot in common and we don't have anything in common... Sometimes he does things to Lauren he would never do to me."
Photo gallery - Big Brother Day 9: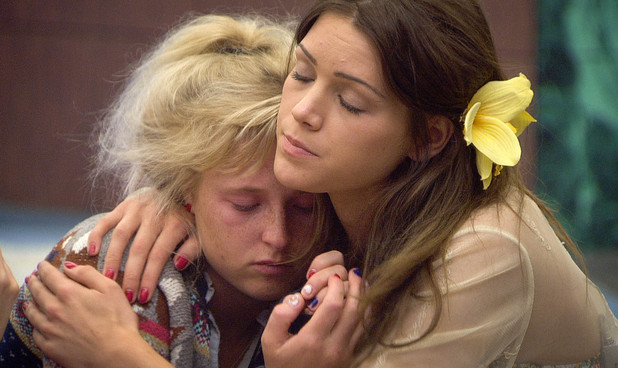 Caroline is comforted by Sara