Big Brother Day 7 latest pictures: Housemates learn nominations
Published Jun 13 2012, 17:22 BST | By Alex Fletcher
Day 7 in the Big Brother house featured the first proper nominations reveal of the series and it was
bad news for Chris James and Arron Lowe
who face potential eviction on Friday.
Arron appeared to take the news better than Chris, who slumped on the sofa and put his head in his hands following the announcement.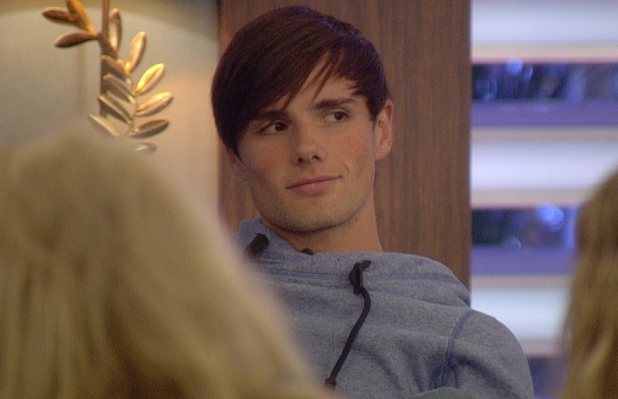 Big Brother Day 7: Arron reacts to the nominations.
Meanwhile, the Luke S, Ashleigh Hughes, Lauren Carre love triangle took some new twists. Lauren and Luke appears to be a no-go after she nominated him.
However, Luke S and Ashleigh continued to flirt and the pair discussed boobs and testicles together, with the former promising to reveal his "one massive ball" one day to his admirer.
Big Brother continues every night on Channel 5.
Who do you think should be evicted this week? Vote in our poll below!