'The Apprentice' recap: 'Living the dream ain't going ten pin bowling'
Published May 23 2012, 22:01 BST | By Daniel Sperling
This week's
Apprentice
may as well have been renamed
Stephen Brady
's last stand, because it was very much do or die for the Irish-born champion of specifics.
After just about squirming free of the boardroom last week on the promise that he will deliver a win as project manager, Brady suddenly finds himself up against one of the most demanding tasks of the series.
This one's all about negotiating offers for a "fashionable" daily deals website, which means trying to get discounts from the types of businesses who would laugh in your face for suggesting your steak wasn't well done.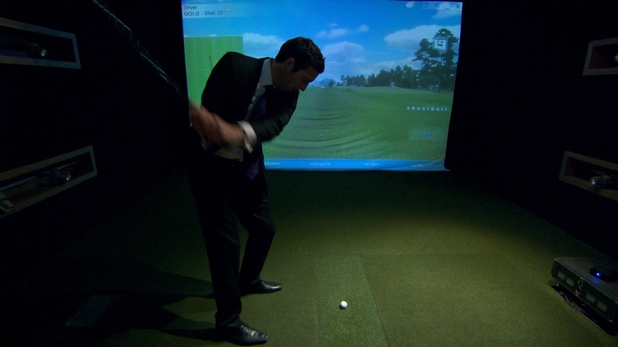 While Phoenix's project manager Jade Nash decides to hang back and try to find quality deals, Stephen and the rest of Team Sterling are straight out of the traps with a mission to snap up as many bargains as possible - regardless of how appealing they may be.
The first plan of action for Stephen and Gabrille Omar is to get a teeth whitening package from a dentist - right after Phoenix have just turned their noses up at the idea. I would suggest that the
Apprentice
team deliberately suggested the appointment to Sterling in order to make them look inferior, but it's become clear by now that Stephen is an expert at making bad decisions on his own.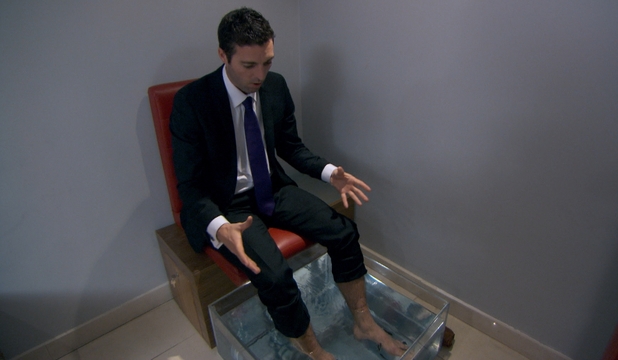 Case in point - deciding that sticking your feet into a box of fish hungry for your dead skin is a luxury treat. Although to be fair, that misfire was more Gabrielle's fault. Stephen is very much in the dark about the wonders of fish spas, hence the squirming and giggling when trying it out and the subsequent mother of horrified faces from Karren Brady (though that could have just been the odour from his soles).
Ricky Martin, meanwhile, is all on his lonesome and begging that guy from short-lived and under-rated catering-based reality show
Michel Roux's Service
for some deals at his high-class hotel restaurant.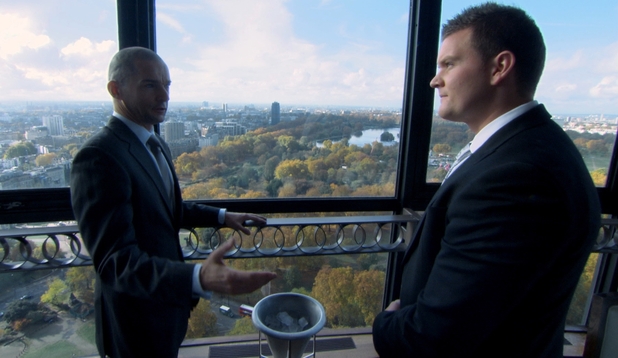 Unfortunately, after a pointless 30-minute tour of the establishment Ricky gets a "non" (that guy was French, right?) for every deal he proposes and walks away empty handed. Well, he does get some scallops, but you can't take squishy seafood to the bank.
There's more drama on Sterling when Ricky grows concerned that travelling halfway across the country to visit one spa might be a waste of time. Stephen eventually agrees and sends Ricky gallivanting off around London, where he comes across... more scallops.
Right, when did
The Apprentice
stop becoming "the job interview from hell" and turn into a 12-week treat? Ricky's being served more luxury dishes than he can stomach, while Phoenix's Tom Gearing and Adam Corbally have gone from guzzling fine wine last week to snacking on five-star food.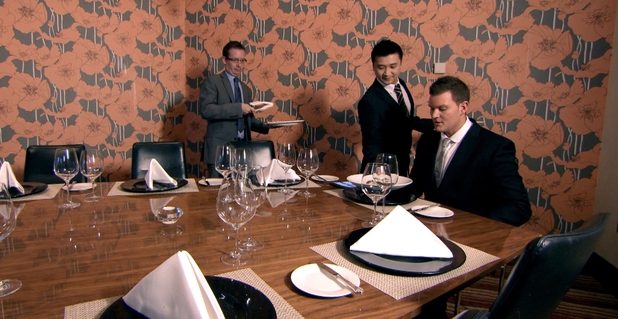 Hopefully they've savoured the moment, because the rest of their day consists of groaning and stressing out in the back of a cab after getting turned down by potential clients. Making their best "mmm" sounds at the restaurant got them 35% off, but by five o'clock that's still their only success - and now everyone is closed for business.
In desperation, they finally secure a deal at a perfume place that Tom's girlfriend shops at (yes ladies, that does mean he's taken) and rush back to the boardroom with minutes to spare.
Jade and this year's
Apprentice
golden boy Nick Holzherr have a similarly turbulent day. Early on they manage to sweet talk some spa people into offering a £200 package for £99, but then become the latest in a long line of
Apprentice
candidates to be bested by calculators when they meet with a fancy restaurateur.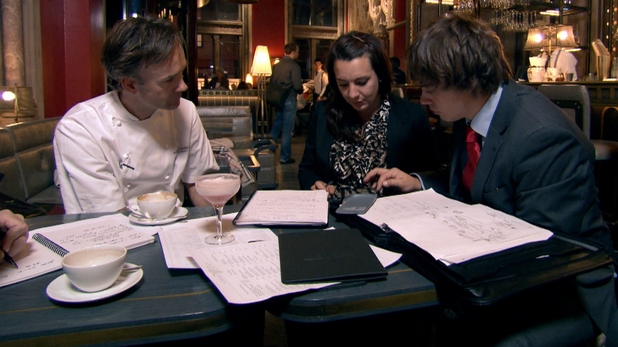 Oh, how I have missed these scenes of people in suits hunched over frantically jabbing at buttons, hoping to somehow make the numbers work while their client gives them a dressing down for being unprofessional. There needs to be more mathematics in this series - I can practically hear Dara O'Briain squealing in agreement from the
You're Fired
studio.
Both teams manage to collect a nice number of deals - six for Phoenix and nine for Sterling - but only the best will be selected by the website's top brass to go live.
In a final showdown that's made particularly tense this week by an epic score more suited to a James Cameron blockbuster than a fake boardroom built inside a TV studio, Lord Sugar reveals that Phoenix are the winners after making £14,563 from their two deals compared to £6,440 from Sterling's three.
While Jade and her fellow champs are off having the world's most expensive afternoon tea, Ricky is forced to eat humble pie when Lord Sugar tells him that he shouldn't have pressured Stephen into cancelling the spa visit.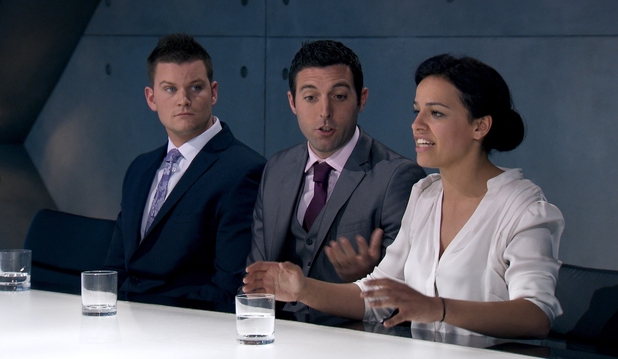 Like hungry fish on a crud-covered tootsie, Stephen quickly latches on to this point and begins a very petty, childish bout of mudslinging with Ricky in which they just about stop short of shouting "liar, liar, pants on fire".
Fact is though, in
The Apprentice
it's better to be loud and ridiculous than quiet and collected - as Gabrielle finds out the hard way when Sugar sends her packing for having lost her spark.
But there's a twist (or at least as big a twist as
The Apprentice
will allow), as Sugar finally puts Stephen out of his misery by deciding that he should be fired too since he failed to win when he said he absolutely, definitely would win, 100%.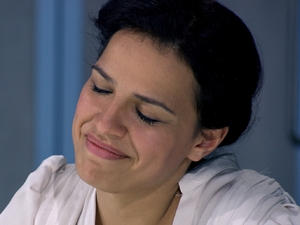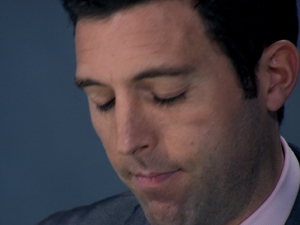 It's a shame that old Brady is booted really - we're going to have to try extra hard next week to find people to laugh at. But in all honesty, was there any other way this episode could have gone?
What did you think of this week's Apprentice? Leave your comments below!