'Apprentice' Nick Hewer: "I might have Botox"
Published Mar 31 2012, 11:12 BST | By Colin Daniels
The Apprentice
star
Nick Hewer
has joked that he'll have Botox to control his famed facial expressions.
Lord Sugar's sidekick is often seen raising his eyebrows at the contestants' questionable decisions.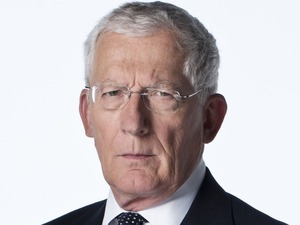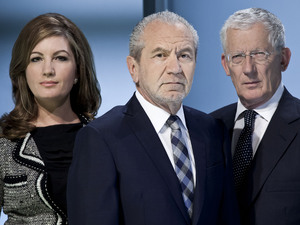 "I don't realise when I'm doing the frown. I've got a very mobile face and I think the cameramen pick up on it. I'm thinking I might have Botox to make it impossible to raise my eyebrows," he told
The Sun
.
"It's not like I practise it in the mirror. No one makes me raise my eyebrows on cue. I am what I am. Nobody would have the nerve to ask me to do something to suit the cameras and there are no retakes."
Lord Sugar apparently had the bags around his eyes removed.
Speaking of the firing process on
The Apprentice
, Hewer added: "If anyone dared to tell Alan who to fire, he'd hit the roof. We never know who he is going to fire right up until the very moment he does it."
Maria O'Connor was
fired on Wednesday
after being branded
a "very noisy young woman"
by Hewer.
> Apprentice Margaret Mountford to reunite with Nick Hewer on Countdown