'Britain's Got Talent' Jonathan and Charlotte: 'Result hasn't sunk in'
Published May 8 2012, 12:11 BST | By Tom Eames
Britain's Got Talent
finalists
Jonathan and Charlotte
have spoken about their semi-final win last night (May 7).
The opera duo were
voted through to Saturday's live final by the viewing public
after taking in the most votes against their fellow hopefuls.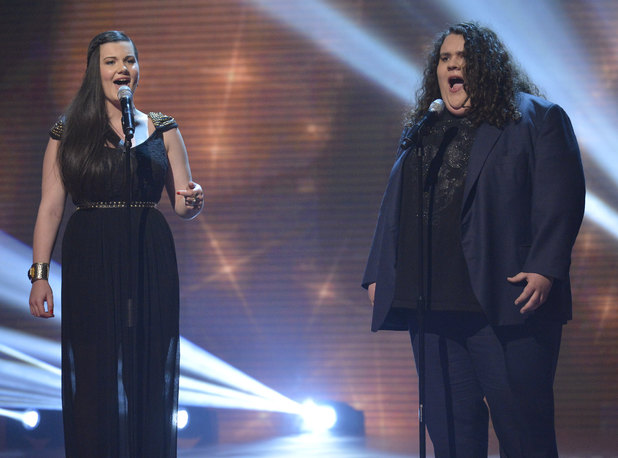 Appearing on
This Morning
, Charlotte Jaconelli said: "It's incredible, it was amazing. It still hasn't sunk in even now."
Simon Cowell
praised the pair for their performance
, saying that it was one of his favourite ever
Britain's Got Talent
moments. He added that Jonathan Antoine's decision to keep his friend with him as a duo was the "best" one he will ever make.
The judge had originally told Antoine that he should drop Jaconelli from the act, but said that her vocal was a big improvement from their first audition.
Jaconelli added: "I did feel under pressure. I was so nervous before I went out. If I did do a bad performance, it would have proved him right. I needed to justify myself as being part of a duo."
Jonathan Antoine said of their friendship: "I wouldn't have been in the competition at all without Charlotte. It was her idea and she helped me through the whole thing brilliantly."
Britain's Got Talent
continues tonight (May 8) for its third semi-final airing at 7.30pm on ITV1.
Watch Jonathan and Charlotte's performance below: