Britain's Got Talent auditions week 6 pics: Organs, Jive Aces, singers
Published Apr 28 2012, 00:01 BST | By Alex Fletcher
A Mexican food act, a comedy organ player and lots more child singers are among the array of acts who hit the
Britain's Got Talent
stage on tonight's show.
Highlights include Essex musicians the Jive Aces, Preston entertainer Graham Blackledge and 9-year-old school boy Malakai Paul.
Photo gallery - This week's Britain's Got Talent auditions: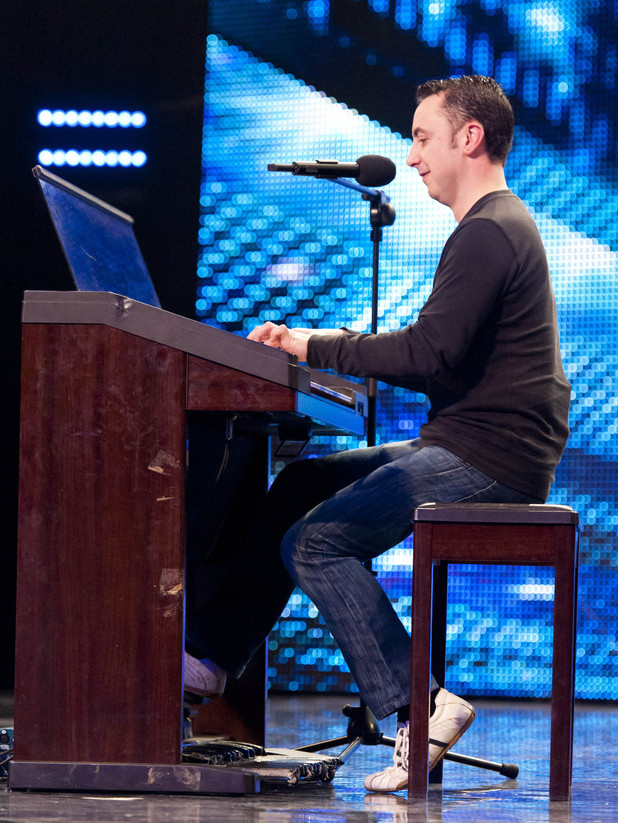 Britain's Got Talent Episode 6: Graham
Simon Cowell
, David Walliams, Alesha Dixon, Amanda Holden and Carmen Electra will be giving the yeses and buzzes as normal as the hopefuls aim to secure a spot in the live shows and the potential £500,000 grand prize.
Britain's Got Talent
airs tonight (April 28) at 8.30pm on ITV1.