'Got Talent' Sugar Dandies: 'Strictly should have same-sex dancers'
Published Mar 29 2012, 18:07 BST | By Alex Fletcher
Britain's Got Talent
ballroom dancing duo the Sugar Dandies have called for
Strictly Come Dancing
to include same-sex pairings this year.
The gay couple,
Soren and Bradley
, were one of the most memorable acts on last weekend's
Got Talent
launch, when they danced to Westlife's 'You Raise Me Up'.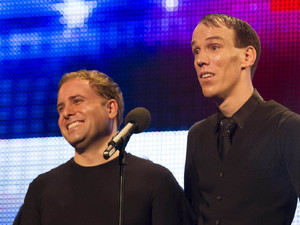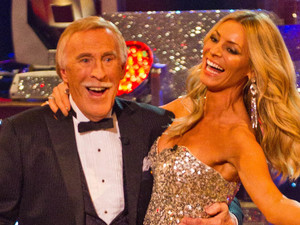 Speaking to
Digital Spy
, the pair said that they hope they can inspire the BBC to attempt same-sex pairings on their flagship reality series in the future, citing instances where it has happened elsewhere in Europe on
Dancing with the Stars
.
"Absolutely we think it's time that
Strictly
had a same-sex couple. It is something that they haven't really showcased yet," said the dancers.
"If we can even play a small part in making it possible and showing that it is possible to impress a large audience with same-sex couples that would be brilliant. They have done it on some of the other shows in Israel and Croatia, so let's just hope the BBC get on to it."
Teasing a possible semi-final routine for
Britain's Got Talent
, they added: "We have the technique of ballroom, but we always try to bring it some Sugar Dandies flair.
"There is more. That is one of the wonderful things about dance. There is always more."
Britain's Got Talent
airs on Saturdays at 8pm on ITV1.
> 'Britain's Got Talent' David Walliams backs gay ballroom dancing couple
> 'Britain's Got Talent' Live Blog
Watch the Sugar Dandies'
Britain's Got Talent
audition: