Bruce Forsyth: 'X Factor judges too rehearsed'
Published Nov 19 2011, 10:53 GMT | By Colin Daniels
Strictly Come Dancing
host Sir
Bruce Forsyth
has said he finds the
X Factor
judges too rehearsed.
The presenter claimed that he would like to see more improvisation on live TV rather than always trying to produce perfection.
"Their judges are doing what they call rehearsed ad libs," he told
The Mirror
. "People forget we are a live show. When I am out there I am doing live jokes I haven't tried before. I am not doing the type of show where you can cut it out or say you would like to do it again.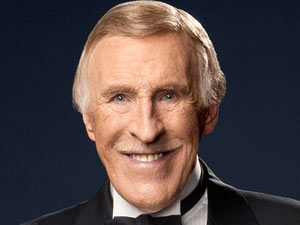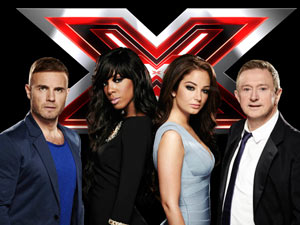 "TV these days is too sanitised. Everything is too perfect. I would like to see more things live, a few more mistakes. I would love
Strictly
to be full of mistakes so I can ad lib my way out of a problem. That is part of what I do. I love to get in among upheaval and try to straighten it all out.
"I don't watch
The X Factor
because it is not my cup of tea. It is one singer after another singer after another singer. They say they miss Simon Cowell, which I can imagine, but I think they should put different judges in it, like they do in America."
Forsyth added that he is "thrilled"
Strictly Come Dancing is doing so well in the ratings
this year.
> Bruce Forsyth: 'Strictly Come Dancing not at war with The X Factor'