Christine Bleakley: 'Dancing on Ice more up my street than Daybreak'
Published Jan 1 2012, 15:50 GMT | By Daniel Sperling
Christine Bleakley
has claimed that she was "ready to move on" from
Daybreak
.
The presenter made
her final appearance on the ITV programme
last month after
being fired along with her former One Show colleague
Adrian Chiles in November.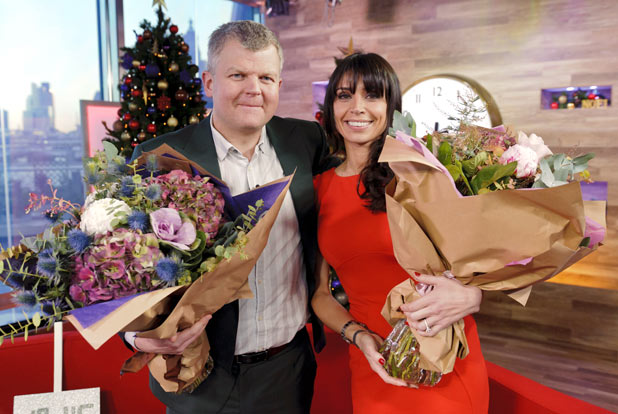 Bleakley will next appear on the channel in January as Holly Willoughby's
Dancing on Ice replacement
, a role that she suggested was more "up [her] street" than breakfast TV.
"Stories [about
Daybreak
] that we were dropped out of the blue just aren't true," she told the
Daily Mail
. "The reality is a lot less dramatic.
"After a year of getting up early I still wasn't used to it and, to be honest, I was ready to move on to something else. Adrian and I had been in talks with the producers for quite some time before any announcement was made; and for me to be given an amazing role in
Dancing on Ice
was perfect.
"I've been watching the show for years so to be presenting it is a dream come true. I love a bit of glitz and glamour, so this is right up my street, and Phillip Schofield is great to work with."
She added: "He's also apparently quite good on skates, which makes me I think I'll have to get a bit of practice in, so I know what I'm talking about."
Bleakley previously told
Digital Spy
that she is
"starting to get butterflies" about her Dancing on Ice gig
.
> Adrian Chiles on 'Daybreak' axe: 'I was dead wrong for the show'