Keith Lemon's 'Celebrity Juice' Christmas special seen by over 2m
Published Dec 24 2011, 17:04 GMT | By Paul Millar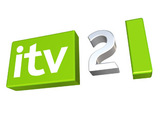 Thursday's
Celebrity Juice
Christmas special pulled in over 2 million viewers, overnight viewing figures indicate.
The
Keith Lemon
panel show averaged 1.7m (8.4%) for ITV2 and 309k (2.5%) on +1, only 100k away from its
all-time high of 2.1m in October
.
The concluding part of Anna Friel's
Without You
won its slot with 4.57m (18.4%) at 9pm (+1: 178k/0.9%), but the thriller was down significantly on its
6.3m premiere audience three weeks ago
.
BBC One's coverage of the Sports Personality of the Year, which saw Mark Cavendish take the ceremony's top prize, scored 4.16m (17%) between 8pm and 10.15pm, peaking with 6.64m (28.6%) in the final 15 minutes.
The Julian Fellowes-penned drama special
The Young Victoria
, starring Emily Blunt, drew BBC Two's highest audience of the night with 2.27m (9.7%).
Documentary
Living with the Amish
was Channel 4's most-watched offering with 1.22m (5%) at 8pm (+1: 265k/1.1%), after David Morrissey's much-hyped
London's Burning
mustered 692k (2.8%) at 9pm (+1: 210k/1%).
For Channel 5,
Fairground Attraction
grabbed 583k (2.4%) at 8pm, then the audience rose to 1.37m (5.5%) for
The Mentalist
.
Overall, ITV1 edged primetime with 20.9% (+1: 0.6%) against BBC One's 20.4%. BBC Two took third place with 8.3%, ahead of ITV2's 3.5% (+1: 0.5%), Channel 4's 3.3% (+1: 0.9%), and Channel 5's 3.1%.
BARB ratings data supplied by Attentional