Micky Flanagan defends panel shows from "closed shop" claims
Published Nov 15 2011, 15:13 GMT | By Mayer Nissim
Micky Flanagan
has defended panel shows from claims that they are crowding out other forms of comedy.
The Fast Show
's Charlie Higson recently
suggested that the format has taken over from
sketch shows because they are "much cheaper to do".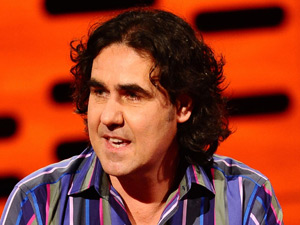 His colleague John Thomson added: "These shows are produced by agencies who have their acts, and only their acts on those shows and it's not opened to everybody.
"It's a closed shop, which isn't right. That's why you see the same faces appearing on panel games."
In response, Flanagan told
Digital Spy
: "I think things have their moment - they come in waves. The sketch comedy wave was big and made a lot of people's careers, and made a lot of people very, very wealthy, and I think they should be pleased about that.
"I get a little bit worried when comics start saying that one thing is spoiling it for everyone else. If you think panel shows are genuinely spoiling comedy or making it hard - produce a really good sketch show, and you'll be surprised at how many TV companies jump on it."
> Jack Whitehall, Micky Flanagan, Alan Carr to play 'Live at the Apollo'
> 'The Fast Show' from Foster's Funny - Episode #1: video
Of the "closed shop" claims, he added: "It's not an accident that certain comedy agencies have a lot of great comics on their books.
"If a producer goes to them, 'I'm producing this new panel show, can I have Sean Lock or any decent comic?' they're told, 'Yeah, you can - you know we've also got...'
"The reason all those acts come from that single company is because that company gets all the best, talented acts because it looks after them the best."
> Read Digital Spy's full interview with Micky Flanagan