'Give Us A Clue' to return to television?
Published Apr 13 2010, 13:42 BST | By Catriona Wightman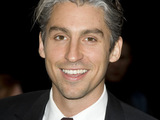 A new version of
Give Us A Clue
is reportedly in development.
The gameshow asks contestants to mime the names of books, television programmes, plays, films and radio shows against the clock and originally ran from 1979 to 1992 on ITV.
The Daily Telegraph
reports that a remake is now in the works after the show was successfully revived in Holland.
X Factor
producer TalkbackThames has reportedly already finished a pilot of the remake and is now hoping to sell the format to a UK channel.
Big Brother's Little Brother
presenter
George Lamb
has landed a job as the host, while Rufus Hound and Kirsten O'Brien have signed up to become team captains.
"We've got really high hopes for this revival of a much-loved show," a source said. "It's got the DNA of the old classic but with some very up-to-date twists."