'Titanic': Why is the story so enduring? Cast interviews - video
Published Mar 26 2012, 16:50 BST | By Catriona Wightman and Tom Mansell
Julian Fellowes's new epic miniseries
Titanic
launched on ITV1 last night with over 7 million viewers tuning in to watch the
Downton Abbey
creator's take on the 1912 tragedy.
But what is it about the famous ship that makes the story so enduring and why does it still intrigue and touch so many people?
Digital Spy
caught up with the cast - including
Steve Waddington
, Celia Imrie, Geraldine Somerville, Toby Jones, David Calder, Glen Blackhall, Maria Doyle Kennedy and Ruth Bradley - to find out why they think the tale of the Titanic is still as important today 100 years on from the boat's sinking.
> Julian Fellowes's 'Titanic' begins strongly with nearly 7 million > Julian Fellowes interview: 'The Titanic story breaks your heart' - video > 'Titanic' What's Julian Fellowes's new drama like? ReviewTitanic airs on Sunday nights at 9pm on ITV1.
Photo gallery - cast and set shots from Titanic: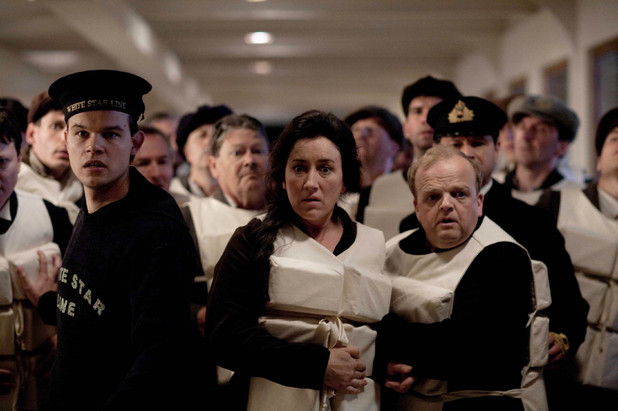 Maria Doyle Kennedy as Muriel Batley and Toby Jones as John Batley