'The Apprentice' loser Nick Holzherr secures food website funding
Published Jun 29 2012, 09:29 BST | By Andrew Laughlin
Nick Holzherr, runner-up in the latest series of
The Apprentice
, has secured £170,000 funding for his food website, despite the idea being rejected by Lord Sugar.
Holzherr said that the funding would be used on hiring new staff and developing the online platform for
Whisk
, a new website that would create online shopping lists based on recipes.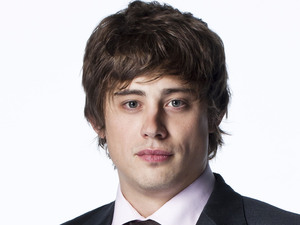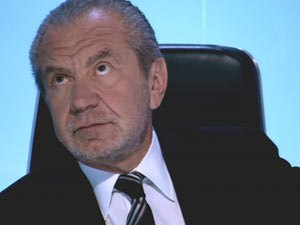 The idea was turned down on the final round of the BBC One show by Lord Sugar, who said that it was "achievable", but ultimately: "Who could be bothered with it?"
"It's achievable, I get that," said the millionaire investor. "But so's sending a man to the moon. What are we going to get out of it at the end?"
However, Holzherr has found four investors who are 'bothered' by the idea and have stumped up the cash to get it off the ground.
Speaking to the BBC, Holzherr said that his backers were "knowledgeable" about tech, and considered that he had a "scalable business".
His idea for Whisk is that people could create their online shopping list and then print them off to take into stores, or buy directly from the site, with Holzherr taking a cut of the transactions.
Holzherr admitted that he had overcomplicated his pitch for the idea during
The Apprentice
final last month.
"I explained it too technically, too many details - it meant it wasn't really understood," he told
the BBC
.
However, the popularity of the reality TV show had led to significant interest from the public, said Holzherr, particularly from "mums".
Alongside shopping lists, Whisk also claims that it will help reduce food wastage by assisting people to "cook optimum portions and use leftover ingredients to cook additional recipes".
Holzherr hopes to launch the site within the next two to three months.
"I was trying to stress to Lord Sugar and his advisors that you don't need a lot of money to build this," he added.
"We're hoping we'll be able to generate revenue quite quickly."
Midlands-based entrepreneur Doug Scott, who decided to back Whisk, said that Holzherr had found a gap in the market.
"Quite simply, blending recipes with online shopping is a space in the online world which remains untapped, but certainly won't for much longer," he added.
> The Apprentice Nick Holzherr as Harry Styles, Bud Fox