Apple expands iTunes Movies in the Cloud to the UK
Published Jul 20 2012, 15:56 BST | By Mark Langshaw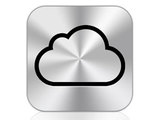 Apple
has expanded its ITunes in the Cloud service in the UK to include movie content.
Users can now retrieve past purchases on any device thanks to back-up support through the iCloud online storage portal.
Apple previously introduced iCloud functionality in the UK to cover music, books and app purchases, and later added TV content with a subsequent update.
The Cupertino-based company's latest update brings extensive iCloud support to 37 countries in total, including Australia, Ireland, Canada and New Zealand.
Apple is rumoured to be preparing a major overhaul of its iTunes service
to help people more easily organise and share their content through deeper cloud integration.
The firm will also launch a new mobile operating system,
iOS 6
, in the autumn.