O2 to escape legal action over outage, says expert
Published Jul 12 2012, 16:23 BST | By Andrew Laughlin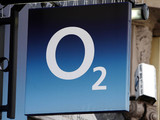 A legal expert believes that mobile phone giant O2 will escape legal action over its crippling network outage, despite
thousands of customers across the UK being left without voice and data for 24 hours
.
Alongside mobile customers, it has emerged that London Mayor Boris Johnson's popular bike hire scheme was also victim to O2's nationwide outage, after more than 100 stations were affected.
Some Londoners were prevented from cycling to work on Thursday morning as the service outage disrupted the Barclays Cycle Hire machines.
This is because the O2 network is used to process debit and credit card payments from customers to hire the so-called 'Boris bikes'.
Some of O2's 23 million customers in the UK have endured around 24 hours without their voice and data services, although O2 has
since managed to restore its 2G and 3G network
.
Alongside the Boris Bikes, Tesco Mobile and giffgaff customers were also affected by the outage, because their service providers 'piggyback' on O2's network.
Transport for London confirmed that the bike hire scheme does use O2 for payments. But it is thought that only pay-as-you-go Boris Bike customers were affected by the problems today.
Despite customers across the UK reacting with outrage to the service blackout, legal experts feel that O2 will be able to survive any legal challenges.
Sophia King, a solicitor who specialises in technology and media at Thomas Eggar LLP, said that O2 has a "force majeure" clause in its customer contracts which protects it when things go wrong.
"Tens of thousands of O2 customers have been affected by the loss of all voice and data services in the last 24 hours and the disruption for many continues," said King.
"O2 has confirmed that the issue is with a fault with one of its network systems. At the moment, it is unclear how many of O2's 23 million customers have been affected.
"Undoubtedly when such an incident takes place there is a huge impact on the customers. But do they have any comeback?
"O2 states in its own Pay Monthly Terms & Conditions that 'the service [it provides] isn't fault free'.
"Like the majority of contracts O2 has what is known as a 'force majeure' clause which states that where things go wrong and those events are outside O2's reasonable control, O2 will not be liable for any loss suffered.
"So, whilst the disruption will have caused problems for both private and business customers, it is unlikely that anyone will successfully be able to bring a claim against O2."
Francesco Radicati, a research analyst at Informa Telecoms & Media, said that the O2 blackout makes 'painfully clear' how important it is for operators to be "proactive" in times of trouble.
"Although O2's attempt to use Twitter and its website to provide updates on the problem went some way to keeping customers informed, it was not proactive enough to avoid giving customers a poor perception of its service," said Radicati.
"To make matters worse, the outage does not only affect O2's customers, it also has an impact on other people that use services that rely on O2's connectivity, such as Transport for London's cycle-hire scheme. So the impact goes far beyond the 24 million O2 subscriptions."
Radicati said that O2 did not go far enough in its response to the crisis and was unable to "deal with the bad experiences and frustration its customers were experiencing".
He also noted that the outage bears extra embarrassment as it comes too close to the Olympic Games being staged in London later this month.
"It raises questions about how the operator will cope with the strain that the influx of tourists will put on its mobile network," he said.
"Although O2 has dealt better with this problem than other operators in previous cases, it should still be far more proactive in engaging with its customers when problems happen - it should communicate with the customers as soon as a problem occurs, essentially before the customer experiences the problem.
"In the long term, however, the outage will have a less of an impact as consumers will always have a financial and psychological resistance to changing their current provider.
"Furthermore, there is a lack of options and alternatives in the UK's mobile market as consumers do not see a significant difference in terms of service quality between the operators."