O2 network services "fully restored": "Once again, we are sorry"
Published Jul 12 2012, 15:12 BST | By Daniel Sperling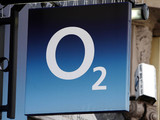 O2
has said that its entire network has now been "fully restored" after a prolonged service outage that enraged customers.
The service provider announced earlier today (July 12) that its
2G network is up and running again
, allowing people to use voice and text services for the first time
since Wednesday
.
In a statement at 1.30pm, O2 confirmed that 3G has now also been restored and apologised to those among its 22 million customers who were affected.
"Following previous updates, our tests now show that all our 2G and 3G services have been fully restored for affected customers," the release on their official website read.
"If any customers are still having problems we recommend they turn their phone off and on again. Once again, we are sorry."
Subscribers to GiffGaff and Tesco Mobile - services which use O2's mobile masts - had also been affected by the outage, which led to a massive backlash on Twitter and other social networking sites.
Following the apparent return of network services, O2 has now asked Twitter users to "let us know" if they are still being plagued by faults.
The outage follows a similar instance last month when
thousands of O2 users were deprived of text messaging
for almost a full day.