O2 says 2G network restored, 3G network coming back
Published Jul 12 2012, 09:12 BST | By Andrew Laughlin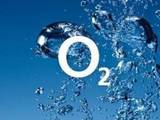 Mobile phone giant
O2
has confirmed that its 2G voice network has been restored following a major service outage that hit customers yesterday.
In a
statement at 8am this morning
(July 12), O2 said that voice and text services should now be available again to its users.
O2 customers are being advised to switch off their 3G mobile data, and then voice calls should return.
In its statement today, O2 said that its 3G network is "starting to restore", and it expects to see a "gradual return" of mobile data over today.
However, the fault investigation is still being flagged as "ongoing".
"We can confirm that our 2G network service has now been restored. Customers who were affected should now be able to make and receive calls," said O2.
"Our 3G service is starting to restore and customers should expect to see a gradual return of data services as the day progresses.
"Customers affected may wish to try switching their mobile phones off and on as service returns.
"We are sorry again for the inconvenience this has caused some customers and can provide reassurance that we continue to deploy all possible resources, and will do so until full service is restored."
O2
confirmed yesterday evening
that it was experiencing technical issues causing mobile signal for calls, data and texts of some users to drop in and drop out.
Details of the problem first emerged on
Twitter
, where hundreds of users have blasted O2 for signal failure.
In an update at 1am this morning, the service provider attributed the failure to "a fault with one of our network systems" that caused some O2 mobile phone numbers not to register correctly with its network.
This meant that some customers were having difficulty marking or receiving calls, sending texts or using data.
"We, and our central supplier, have deployed all possible resources and are working through the night to restore service as soon as possible," O2 said at the time.
"We apologise again to customers affected and will provide further updates as soon as we can."
The outage follows a similar instance last month when
thousands of O2 users were deprived of text messaging for almost a full day
.
If you are an O2 customer, please let us know whether your 2G and 3G services have returned in the comments below