O2 network outage continues to affect its mobile customers across UK
Published Jul 12 2012, 07:39 BST | By Mark Langshaw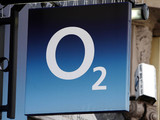 O2
has confirmed that it has been hit by a network outage affecting users in parts of the UK.
The service provider admitted that it is experiencing "ongoing" technical issues causing users' signals to drop in and out.
"We are currently seeing a problem on our network affecting some of our customers. Those customers affected will have difficulty making or receiving calls, sending texts or using data," read a statement from the operator.
"Our engineers are dealing with the problem as a priority and we hope to restore full service as soon as possible."
O2 attributed the issues to "a fault with one of our network systems" early on Thursday morning (July 12), explaining that "some mobile phone numbers are not registering correctly on our network".
The firm assured customers in a further update at 5.40am on Thursday that it was "working to restore service as quickly as possible".
A spokesman also added that the company, which has more than 22 million customers, could not say when the problem it will be fixed.
"The problem is an issue within part of our core network that is preventing some mobile phones from successfully connecting," they said.
"It is not location-specific. All possible resources across our and our suppliers' engineering teams are being deployed to restore service as soon as possible.
"We apologise to those customers who are inconvenienced by this."
Details of the problem first surfaced on
Twitter
, where scores of users have reported signal failure.
Last month,
thousands of O2 users were deprived of text messaging for almost a full day
, though the issue was later identified and dealt with.