O2 users hit by text messaging outage
Published Jun 27 2012, 17:00 BST | By Mark Langshaw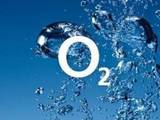 O2
customers have been hit by a technical fault that left them unable to send text messages for almost a full day.
Thousands of users received an error stating "network out of order" when attempting to send outgoing messages.
The network provider responded to complaints via Twitter, assuring users that the issue is not widespread and is being addressed. Pay-as-you-go customers are not believed to have been affected.
"A small number of pay monthly customers - a few thousand - are currently experiencing difficulty sending and receiving text messages," said an O2 spokesperson.
"Our engineers are working on the problem and expect to have resolved it later today. We apologise for the inconvenience this causes."
O2, which has more than 22 million customers, is yet to identify the cause of the outage.