Euro 2012: The first high definition TV Euros
Published Jun 13 2012, 14:31 BST | By Mayer Nissim
Euro 2012 is the first UEFA European Football Championship where the majority of Britons are watching in high definition, according to a new survey from
Digital Spy
.
Over 1,500 people voted in
our exclusive poll
and
58.8%
said that they were watching most of the games on HDTV.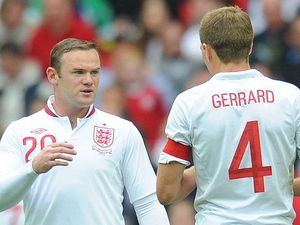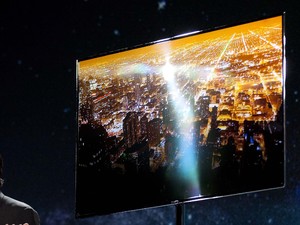 3DTV is yet to make a major impact on British sports viewing at home or the pub, as only
3.9%
are watching the bulk of the games on a 3D-capable set. This is largely because neither the BBC nor ITV currently offers games in 3D, so it could be one for the future.
28%
are still watching most of the matches on TV in standard definition, while
0.9%
mainly listen on the radio.
The web is making inroads for football fans, as
6.5%
are watching on the web via a desktop or notebook computer and
1.8%
are using smartphone or tablet.
High definition channels were first made widely available in the UK in 2006 with the launch of BBC HD.
Both BBC HD and ITV HD broadcast matches from Euro 2008 in high definition.
According to figures from Ofcom, claimed take-up of HD TV services in the UK by the third quarter of 2011 was 42%.
How are you watching most of the matches at Euro 2012?
High Definition TV - 58.8% (917)
Standard Definition TV - 28.0% (438)
Online via computer - 6.5% (102)
3D TV - 3.9% (61)
Smartphone/Tablet - 1.8% (28)
Listening on the radio - 0.9% (14)
--------
Total - 100% (1,560)