Kensington and Chelsea reject 'ugly' BT broadband cabinets
Published May 31 2012, 15:43 BST | By Andrew Laughlin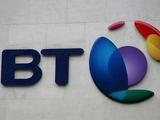 BT
has been prevented from increasing the rollout of superfast broadband in an upmarket area of London after the local council objected to the placing of 'ugly' cabinets on the streets.
The telecoms giant has seen 98 of 108 planning applications for street cabinets in the Royal Borough of Kensington and Chelsea rejected by the local council.
BT has warned that 34,000 homes and businesses in the area will miss out on high speed, fibre based broadband.
However, the local council said that BT failed to provide a solution to the rollout that shows "regard to our historic streetscapes and listed buildings".
In a statement, Kensington and Chelsea council said: "We expect developers, including utilities like BT, to work with us to find suitable solutions to ensure that our environment is protected.
"BT was seeking permission for 108 cabinets, many of them in sensitive locations. It would not compromise on the number, or on the design.
"It would not use sites that already had unused BT equipment and it would not consider putting the equipment underground or any other method."
BT said that it has already installed more than 4,000 fibre street cabinets in 31 boroughs across London, including many protected conservation areas.
But the company confirmed that it has withdrawn its engineers from Kensington and Chelsea after failing to appease the planning officials.
"We can confirm we have ceased deployment of fibre broadband in Kensington and Chelsea," said a BT spokesman.
"This is unfortunate but we were left with no option after having the vast majority of our applications rejected by the council.
"Other councils, including those of neighbouring boroughs, have shown a greater eagerness to enjoy the benefits of fibre broadband.
"We will therefore re-focus our engineers' efforts in other areas where planning authorities have taken a positive approach and are keen to ensure their residents and businesses can benefit from this technology."
However, Kensington and Chelsea council said that Virgin Media has already rolled out fibre broadband in the area "without ruining our historic streetscape".
A spokesperson for the council confirmed that following BT's decision to pull out, cable operator Virgin would consider whether it could extend its superfast broadband network in the area.
"We regret that BT are not proceeding with superfast broadband in the Royal Borough but virtually the whole borough is already covered by superfast broadband with Virgin, who obviously appreciate the very valuable market the borough represents," said the spokesperson.
"Virgin have been able to do this without ruining our historic streetscape. They will also consider extending to the few streets they do not already cover in the borough if demand is there."