Online participation is now the norm, says BBC report
Published May 4 2012, 16:05 BST | By Andrew Laughlin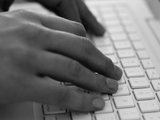 Participation on the internet is now the "rule rather than the exception" as 77% of the UK online population is active in some way, according to a new BBC report.
At the BBC Online Spring Briefing this afternoon, the corporation released new research into how British people interact and participate using digital media; from sharing web links to writing blogs and uploading photos.
The traditional model for online interaction has been 1/9/90% - indicating that 1% of people are the 'creators', 9% are the 'editors', and 90% of web users are just passive consumers of content.
However, the BBC's report said that the "number of people participating online is significantly higher than 10%".
In a
blog post
, the BBC's head of audiences for Future Media, Holly Goodier, said that the research has indicated 77% of the UK online population is now actively participating "in some way".
She said that a new model of digital participation has formed, called the Participation Choice. Essentially, people fit into three key forms - passive (23%), easy participation (60%) and intense participation (17%).
The rise of social networking on sites such as Facebook and Twitter has introduced the trend of 'easy participation', as activities that "once required great effort... now are relatively easy, expected and every day".
For example, 60% of the UK online population now regularly share photos on social networks or start discussions on forums or websites.
However, the 'easy participation' segment is split into two sections - easy reaction (16%) and easy initiation (44%) - indicating the level of activity for different users.
Despite participation remaining relatively accessible, almost a quarter of people (23%) still remain passive, meaning they do not participate at all.
But the "traditional wisdom" about passivity is not rooted in truth, as the BBC found that 11% of of those who are passive online today are 'early adoptors' - people who always purchase and adopt the latest technology first.
"They have the access and the ability but are choosing not to participate," noted Goodier.
She said that digital participation is now "best characterised through the lens of choice", in that it is more about who people are, rather than their technology or digital skill level.
"Together, these insights help us at the BBC think anew about both the nature and the potential of digital participation - and pivotally, inform how the BBC creates the most rewarding programmes, products and services for our audiences," said Goodier.
The BBC will publish a video on the report findings next week, along with a blog post on how BBC Radio 1 will use social media to better engage its audience.
> Antiques Roadshow goes digital in BBC's first companion experience
> More tech news