Google to come under fire over privacy web links removal
Published Mar 21 2012, 09:35 GMT | By Andrew Laughlin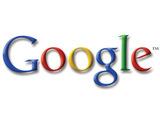 Google
is expected to be criticised by MPs and peers on a new parliamentary committee over what they claim is the search engine's sluggish response to removing web links containing content that breaches people's privacy.
Next week, a cross-parliamentary committee will publish a new report on privacy and press regulation, and
The Guardian
's media editor Dan Sabbagh claims that the "harshest language" will be reserved for Google, following a testy exchange with the firm during a public evidence session at the start of the year.
The MPs and peers are thought to believe that Google could have done more to comply with ex-Formula One boss Max Mosley's request to remove links to a video of a "sick Nazi orgy", covertly produced by the
News of the World
, that were widely distributed after 2008.
Mosley, who won £60,000 in damages in a privacy case against the now-defunct Sunday tabloid, has
sued Google over the case after claiming that the search giant "could stop a story appearing, but don't or won't as a matter of principle"
.
The committee members are also thought to believe that Google is dragging its feet over enforcing court orders requiring the deletion of previously public material over privacy concerns.
Prime Minister David Cameron set up the committee to investigate privacy and injunctions after the controversy over
Ryan Giggs
, who was
unmasked by thousands of Twitter users last year as the footballer who had taken out a superinjunction over an alleged affair with model Imogen Thomas
.
Mosley told the MPs and peers last December that the orgy video was taken down from the
News of the World
website, but it had already spread across the internet.
He said that search engines such as Google had a responsibility to take down news items, videos and images that breached people's privacy.
But Google's legal director Daphne Keller told the committee in January that removing the offending material was not an easy task.
"We don't have a mechanism that can find duplicates of pictures or duplicates of text and make them disappear from our web search," she said. "And as a policy matter I don't think that would be a good idea."
However, the committee members were not convinced by Google's response, including Labour MP Ben Bradshaw describing the company's arguments as "totally unconvincing".
The committee is due to report back next Tuesday.
> Google criticised over copyright piracy action