Virgin Media appoints new CFO
Published Sep 18 2009, 10:03 BST | By Andrew Laughlin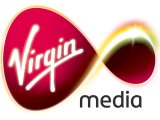 Virgin Media
has confirmed the appointment of
Eamonn O'Hare
as its new chief financial officer.
For the past four years, O'Hare has been working at retail chain Tesco as UK finance director. Prior to this, he played a key role in guiding telecoms company Energis into profit after its debt restricting in 2002.
Commenting on the appointment, Virgin Media's chief executive Neil Berkett said: "As well as an understanding of the UK telecoms sector, Eamonn brings with him an impressive combination of financial and operational expertise, a proven track record of driving change in large consumer-focused companies and extensive capital markets experience. I'm delighted to welcome someone of his pedigree to our senior management team."
O'Hare added: "This is a great time to be joining Virgin Media. With its next generation network and unrivalled range of cutting-edge products, the company is uniquely positioned for growth in this fast-changing sector.
"I'm looking forward to working with Neil and his management team in accelerating Virgin Media's transformation to the most consumer-focused company in the industry."