BBC defends 'Waterloo Road' violence
Published Mar 10 2012, 12:17 GMT | By Colin Daniels
The BBC has rejected claims that
Waterloo Road
is glamorising knives.
The corporation was forced to defend the show after receiving complaints regarding a storyline in which thugs ran through the school attempting to recruit new gang members.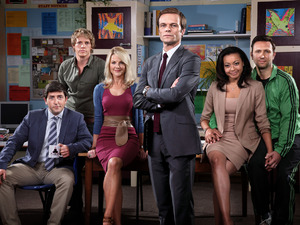 Around 65 fans complained about the scenes, raising concerns that the plot could influence children,
The Sun
reports.
"
Waterloo Road
just promotes knife crime and drugs," Twitter user Jenny O'Reilly wrote.
"This storyline should never have been shown - children are very impressionable. They might start to think it is unsafe if they are not carrying a knife," a parent added.
A BBC spokesman insisted that
Waterloo Road
producers had been advised by Crimestoppers and the Metropolitan Police for the storyline.
"Every time violence and knives are used we ensure that we demonstrate that justice is served and explore the consequences of the crime," he said.
"By the time the series completes, viewers will be left in no doubt of the danger of carrying knives."