Nicky and Dotty continue with their evil plot
Published May 12 2009, 00:02 BST | By Kris Green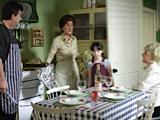 Nick and Dotty continue with their attempts to turn Dot into a nervous wreck by hiding and moving her belongings as well as disrupting her sleep patterns. Later at The Vic, Nick decides to tell Peggy that Dot wanted to invite her around for tea. Having made the scenario up, Dot panics that she can't remember talking about it. However, not wanting to disappoint, she pops home and puts a chicken in the oven, which Nick subsequently turns off. When Peggy arrives, she's concerned when she sees Dot remove a raw chicken from the oven.
Later, Dot's edgy when she can't find her cigarettes and so heads to the shop, completely unaware that Dotty's hidden her original packet with her purse. Nick soon arrives and tells her that she left them on the sideboard. Meanwhile, he continues to blackmail Billy and under pressure, Billy abuses his new permanent job behind the bar when he steals Tracey's wage packet.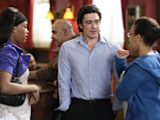 Jean attempts to persuade Stacey that she should seek medical help as she continues behaving erratically. When Bradley can't get hold of Syd, he's shocked when Stacey admits to telling her about his ear fetish. Bradley hits the roof at her interference, before eventually tracking Syd down. Syd, however, tells Bradley that she doesn't want a relationship at the moment. After another run-in with Stacey, Bradley's gutted to see a man leaving Syd's flat.
Elsewhere, Libby's convinced that Al's a sleaze; and Chelsea's concerned that Theo's not called, but her fears are soon allayed.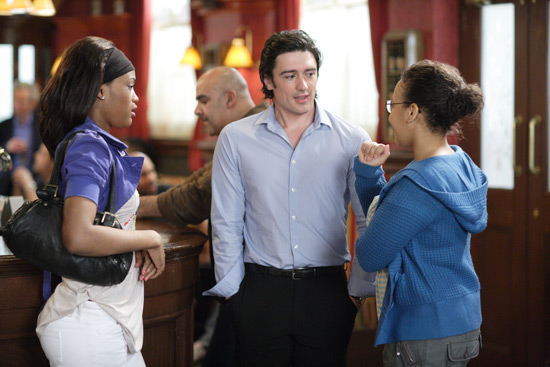 Dr Jenkins comes over to join Libby and Chelsea but Libby isn't keen on him sitting with them