5535: Bianca suffers another scare
Published Jun 16 2012, 00:01 BST | By Daniel Kilkelly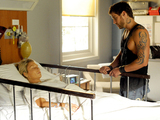 Heath and Bianca are over the moon with the birth of their son, though April is still upset at Heath for telling Sid to save the baby before Bianca. But when April finds out that it was Bianca who asked him to do it, she realises how important this child is to both Bianca and Heath. As April happily watches them meet their little boy, something goes wrong and Bianca has a seizure.
Meanwhile, Brax confronts Heath about trying to get their father out of gaol, and Heath reveals that Danny doesn't know anything about it.
In the meantime, Casey realises that there is something going on between Brax and Heath and that it involves his father. He confides in Sasha, who encourages him to find out more. When Casey finds a piece of paper stating that Danny may be able to get out early, he tells Brax that he wants to be involved - but Brax shuts him down.
Meanwhile, Dex realises that he still has feeling for April. He avoids Lottie, telling her that he is too busy to spend time together, but when she realises he's lying, she goes to him and they break up.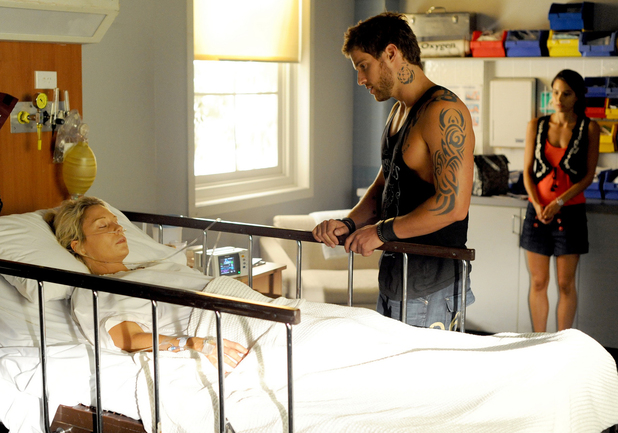 Heath and April are by Bianca's side after she gives birth.