5456: Ruby's troubles continue
Published Mar 3 2012, 00:01 GMT | By Daniel Kilkelly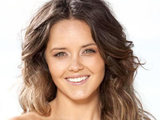 Ruby is still grieving for her mother. In the aftermath of attempting to drunkenly seduce Dex, she continues to drink and push everyone away.
Meanwhile, Casey is angry with Tyler over the theft of John's car. Casey knows that Tyler took it and later learns that he has sold it to someone from the city. He demands that Tyler gets the car back.
Elsewhere, Romeo is feeling the pressure from Indi to continue working in Sales. Later, John reassures Romeo to continue with the condo sales, in a last-ditch attempt to revive the Resort development.
Also today, with money troubles mounting and no insurance from the stolen V8, John pressures Dennis with the hope of recouping some of his money from the failed Resort.