Eve Morey signs 'Neighbours' deal
Published Feb 27 2011, 13:14 GMT | By Kristy Kelly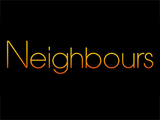 Eve Morey
has signed a deal with
Neighbours
to remain on the show for a year.
The actress, who plays Sonya Mitchell, explained that she is pleased to have the opportunity to develop her character on the Channel 5 soap.
She told the
Daily Star
: "It was wonderful on a lot of levels. It was great to know I'd be working for a year - from a struggling actor's point of view that is fantastic.
"But it also meant there is a year's worth of developing the character because she will become part of the bigger storylines instead of supporting.
"And I also knew the current storyline about Callum would be coming up so there was some meaty stuff to work with."
Morey also insisted that she's enjoyed her time on the show so far.
She added: "I've loved every minute of my time on the show. It's so much fun and I love the people I work with."