2851: Jacqui spots Des with a mystery woman
Published Jun 22 2010, 00:02 BST | By Kris Green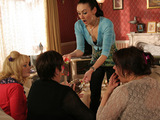 A loved-up Des and Jacqui can't keep their hands off each other but Des is soon distracted when he receives a text message from someone called Rose.
Later, Jacqui spots Des with a mystery woman and is convinced that he's having an affair.
Storming an intimate lunch between Des and Rose, Jacqui causes a scene - but she's stunned when she discovers who Rose really is.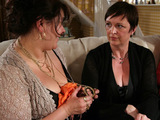 Meanwhile, Tony pursues his plans to divorce Cindy, while a devastated Cindy questions his motives - she thought they were about to give their marriage another go. With Gabby playing on his mind, Tony insists that Cindy was never 'the one'.
Cindy, however, is determined to win her man around.
Elsewhere, Rhys threatens Darren with eviction if the flat isn't in order when he inspects it. Darren forces Anita and Rae to clean up, while he puts his feet up. As payback, though, they treat Darren to a girly makeover...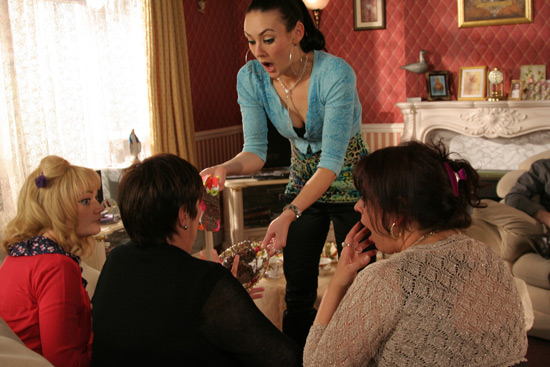 Jacqui drops some cake on Rose.