'Hollyoaks' Jennifer Metcalfe: 'I don't want Mercedes to be happy'
Published May 27 2012, 16:07 BST | By Colin Daniels
Warning:
This article contains spoilers that some readers may prefer to avoid. Please
click here
if you wish to continue.
Hollyoaks
star
Jennifer Metcalfe
has admitted that she doesn't want her character Mercedes Fisher to be happy.
The actress claimed that it would be boring if producers gave Mercedes an easy ride in the village.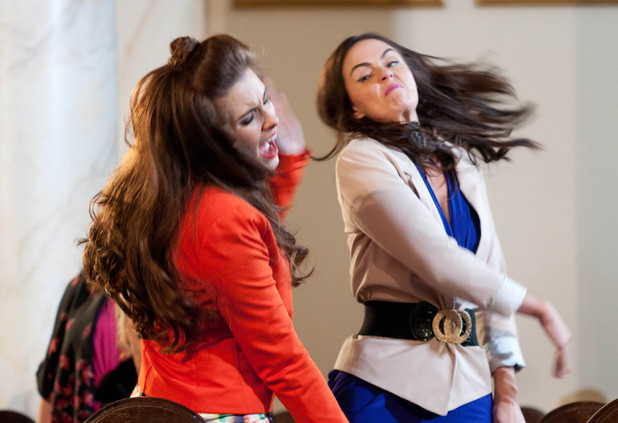 "Happiness can get boring to play. It's nice when Mercedes is in a couple and settled down, but it's quite nice to spice things up for her again," Metcalfe told
MSN
.
"And there's loads of that coming up so I'm just really excited. I hope the audience will enjoy it as well."
Mercedes will learn that killer Silas Blissett won't stand trial and discover Riley Costello (Rob Norbury) and Lynsey Nolan's (Karen Hassan) relationship in upcoming episodes.
"When you're doing the comedy it's brilliant, but then you feel like you want a challenge, and then you get heavy stuff and you think, 'Oh I just want to come into work and be light-hearted'," she added. "It's all in moderation. I'm very lucky that the writers do find a good moderation for me.
"At the minute what you're seeing on screen is quite depressing and downplayed, but that soon gets turned around and you get to see Mercedes's fun side as well.
"As long as they keep on writing and producing the scripts that challenge me, then I'm happy and I'm happy for the foreseeable future."