'Emmerdale' John Middleton: 'Long journey ahead for Ashley'
Published Jul 6 2012, 14:51 BST | By Daniel Kilkelly
Emmerdale
star
John Middleton
has revealed that Ashley Thomas's current storyline has a long way to go.
Ashley has reached rock bottom in recent days,
sleeping rough on the streets
after being rejected by his family and most of the village.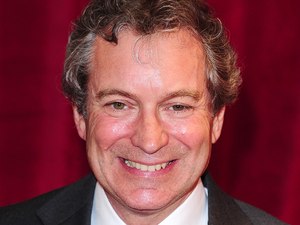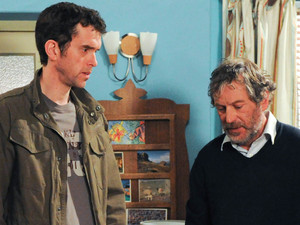 The ex-vicar's downfall came when
his abuse of his elderly father Sandy was revealed
back in April.
Middleton, asked whether there is any happiness ahead for Ashley, told
Soaplife
: "It's a very long journey and although I've had hints as to where he'll end up, I don't know.
"But we're talking all the way to Christmas, with some new characters coming in, too."
In the meantime, Ashley finally gets a place to stay next week when
his love rival Marlon offers him a room
. However, he fails to realise that Marlon still has strong feelings for Laurel.
Middleton explained: "He doesn't suspect it because Marlon's taken him in. That would be a terrible thing for Marlon to do - provide a haven for Ashley while having an affair with his wife.
"As it happens, though, Marlon's talking about going to New Zealand, which would be a win-win situation for Ashley as Marlon would remove himself from the picture."
Emmerdale
airs weeknights on ITV1.