POTD: 'Emmerdale's Pollard offers to dump Brenda
Published May 22 2012, 00:01 BST | By Daniel Kilkelly
Emmerdale
teenager Amy Wyatt receives a shock this evening (May 22) as Eric Pollard offers to appease her by dumping Brenda Walker.
Pollard starts the day with renewed hope that Amy (
Chelsea Halfpenny
) and Brenda could begin getting along as they head out shopping together. However, spending time in each other's company only results in an argument between the pair.
Later, Brenda makes it clear to Pollard that she cannot see a way forward for their situation as Amy will never accept her.
Rather than rebuking Amy yet again, Pollard appears to concede defeat as he tells her that he's happy to end things with Brenda if it makes her happy. Can Amy let him go through with it?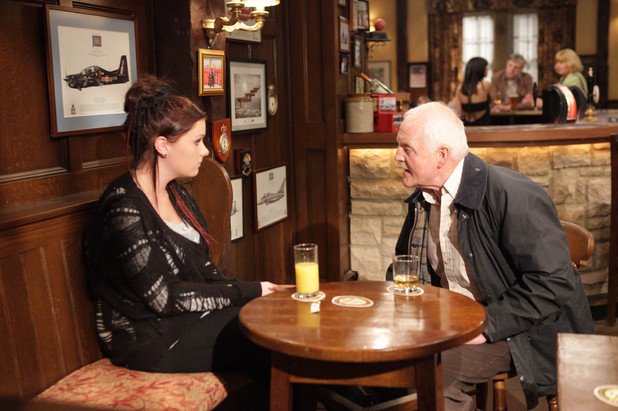 Emmerdale
airs tonight at 7pm on ITV1.
> Read our spoiler for tonight's 'Emmerdale' episode
> Read more 'Emmerdale' spoilers and news