Katie Price 'goes crazy over Alex Reid, Chantelle Houghton baby news'
Published Nov 23 2011, 11:16 GMT | By Mayer Nissim
Katie Price
reportedly went "absolutely crazy" on hearing that her estranged husband Alex Reid and his fiancée Chantelle Houghton are to have a baby.
Reid and Houghton
announced the pregnancy last week
, a month after
they got engaged
during a live TV interview.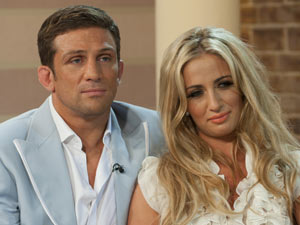 Price and Reid had repeatedly
spoken of plans to have a child together
during their marriage and Price also
said that she would consider adoption
if they were not able to conceive.
"She went absolutely crazy, ranting that Chantelle was ruining her life and started throwing things around the house," a supposed friend of Price told
Closer
about the glamour model's reaction to the news.
"She's at an all-time low. She can't believe Alex didn't tell her before it came out in public. She's incredibly jealous.
"She doesn't want Alex back, but she can't cope with the fact he's moved on, in love and having a baby - all the things she wants."
The reported insider added that Price could slow down the process of divorce from Reid because she is so angry about the news.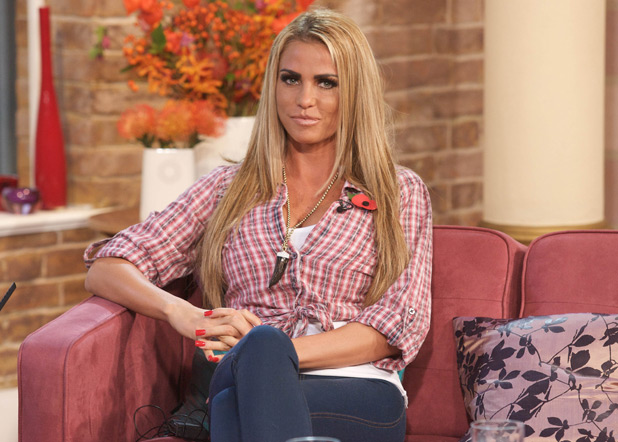 "I call the shots here, so I won't divorce him now," she is alleged to have told friends. "We'll see how they like that."
In September, Price
confirmed that she and Reid are still married
and added that she is not rushing to formally divorce.
"I'm still married actually, and I'm in no rush to get divorced because I'm in no rush to get married," she told ITV's
Daybreak
.
"Divorces take for ages, they cost me a lot of money to get divorced for the obvious reasons."
> Katie Price: 'I know who tried to destroy me after Peter Andre split'
> Alex Reid: 'Mere mention of my name must infuriate Katie Price'
Another rumoured source added to the magazine: "Katie feels physically sick at the thought of any potential divorce payouts going on this baby.
"It's like she's actually scared when she thinks about dealing with the divorce.
"When she and Pete were divorcing, she had Alex to occupy her. But now she's single again and she can't stand it."
Reid recently claimed that he was
"really depressed" towards the end of his marriage
to Price.
Houghton was alleged to have
called Price "a transvestite, a bitch and slag"
in conversation with friends last month.
Watch Katie Price on
This Morning
earlier this month below: