Chantelle Houghton 'calls Katie Price a transvestite bitch'
Published Nov 1 2011, 12:26 GMT | By Mayer Nissim
Chantelle Houghton
has reportedly been teasing her fiancé Alex Reid over his failed marriage to Katie Price.
The former
Celebrity Big Brother
winner
got engaged to Price's soon-to-be ex-husband Reid
live on an Irish TV show earlier this month.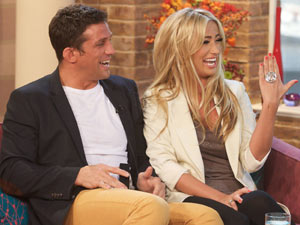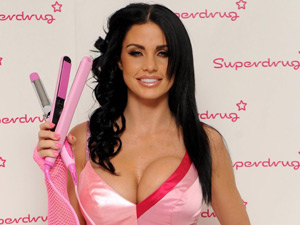 "Chantelle can't help making fun of Jordan," a supposed friend told
Heat
. "She has been overheard calling her a transvestite, a bitch and slag.
"Chantelle is saying things to Alex like Katie never really loved him, that she used him and still loved Peter [Andre] while she was married to him, and that he was just a rebound husband."
The alleged insider added: "Alex knows some of the things she's been saying are true, but he still wants to believe that they aren't and he would rather not hear it as it upsets him.
> Kerry Katona: 'Alex Reid, Chantelle Houghton proposal was cringey'
> Alex Reid: 'Mere mention of my name must infuriate Katie Price'
"He loves Chantelle, and doesn't like being reminded about Jordan. Alex is desperate to make sure this relationship works, as he doesn't want to go through more heartbreak, so he's been ignoring the teasing."
Houghton has previously claimed that Price's comments towards Reid since their split
have been "spiteful"
.
She has also claimed that
the couple never talk about Price
and that "it's like she never existed".
> Alex Reid hits back at Katie Price comments: 'Someone is still stuck in a loop'
Watch Chantelle Houghton on the BBC's
Snog Marry Avoid?
below