Patrice Evra wipes bottom with France shirt, angers public - video
Published Jun 3 2012, 20:46 BST | By Tom Eames
Patrice Evra
has angered a number of French publications after appearing to wipe his bottom with a France shirt.
The Manchester United defender was seen removing a shirt from underneath him before giving it a sniff, much to the amusement of his teammates, during France's match against Serbia earlier this week.
While the footballer may have simply been sitting on the shirt, a number of French news outlets have condemned the "disrespectful" Evra for wiping his bottom with the shirt.
Paris magazine
Le 10 Sport
said: "It was disgusting! But this gesture shows above all a real lack of respect towards the blue of France and all that it stands for.
"We struggle to imagine Evra doing the same with the Manchester United shirt."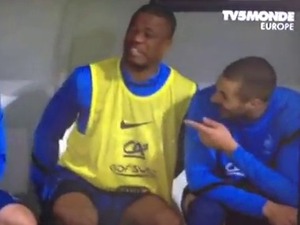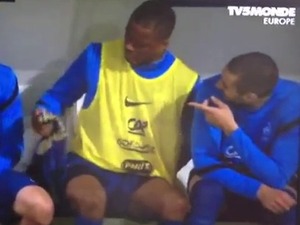 The publication added: "His popularity has been falling for months, and this unacceptable act will not change the situation at all."
The left-back had caused controversy at the 2010 World Cup after he led a players' revolt against the national management team.
France will take on England during this month's Euro 2012 on Monday, June 11.