Barclaycard Wireless Festival 2012: Review
Published Jul 9 2012, 12:13 BST | By Lewis Corner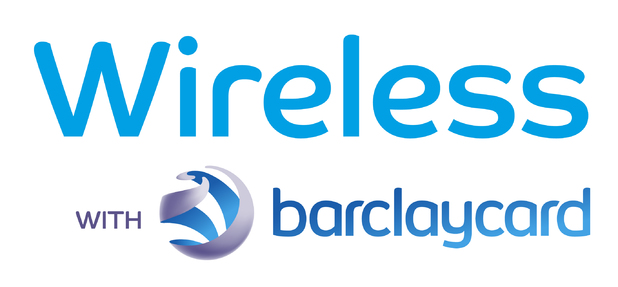 During its seven-year history, Wireless Festival has grown progressively more mainstream. Kanye West, the Black Eyed Peas, Pink and Jay-Z were all booked as headliners in recent years and 2012 continued its all-star lineup. Based in London's Hyde Park, the music event is one of the more popular city festivals because of its calibre of world-famous performers.
Friday's traditionally quieter day included an eclectic mix of emerging hip-hop talent and top dance DJs. Childish Gambino had the crowds bouncing along to hits from his debut album
Camp
in a rare London performance, while Santigold enchanted spectators with her blend of tribal beats and pop hooks. Deadmau5 topped the bill with a hi-NRG set that reverberated across the borough of Westminster, making for one of the biggest raves the capital has ever seen.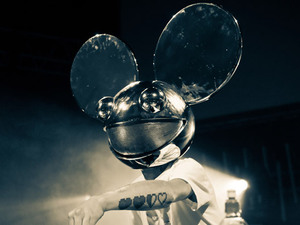 Professor Green pulled in the punters to Saturday's main stage, receiving rousing cheers for popular hits 'Just Be Good To Green' and 'I Need You Tonight'. Over on the Pepsi Max stage, The Weeknd attracted a surprisingly large following that spilled outside the tent. Despite having not released a single album, the audience were more than familiar with his hipster-meets-hip-hop blend of alternative R&B from his trio of mixtapes, which was delivered with pitch-perfect precision.
Nicki Minaj trilled through hits from her two studio albums. After entertaining the crowd with her global hit 'Super Bass', Minaj delivered a tongue-in-cheek dosage of ego-soothing with re-tweaked lyrics from Kanye West's 'Monster', declaring: "£100k for a verse, two albums out," and, naturally, prompting the crowd to repeat. Drake topped Saturday's lineup with an atmospheric and captivating performance. Guest appearances from Minaj on 'Make Me Proud' and The Weeknd on 'Crew Love' only added to the sense of occasion and had fans suitably pumped, despite intermittent outbreaks of rain.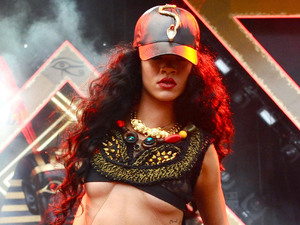 The park's drenched and muddy state did little to stop music lovers dancing along to Labrinth's 'Earthquake' on Sunday. Jessie J's set was greeted with clear skies and sunshine as she powered through her chart-friendly back catalogue and invited a fan to sing 'Price Tag' with her on stage. Just in case anyone was in danger of falling into a Sunday afternoon slumber, Kaskade delivered a storming DJ set that warmed up the masses for
Rihanna
.
The Bajan star appeared on stage with an eye-popping crop top, flanked by her Egyptian-themed backing dancers. The feisty performer launched through raunchy tracks 'Cockiness' and 'S&M', before showcasing her vulnerable side on R&B ballad 'Take A Bow'. The set was rounded off by mega hit 'Umbrella' - many of which were needed as the heavens threatened to open again - and 'We Found Love'. The latter served as a fitting finale that left the crowd suitably elated, as Rihanna stepped off stage to clock out after her final UK performance of the year.

Wireless Festival picture gallery: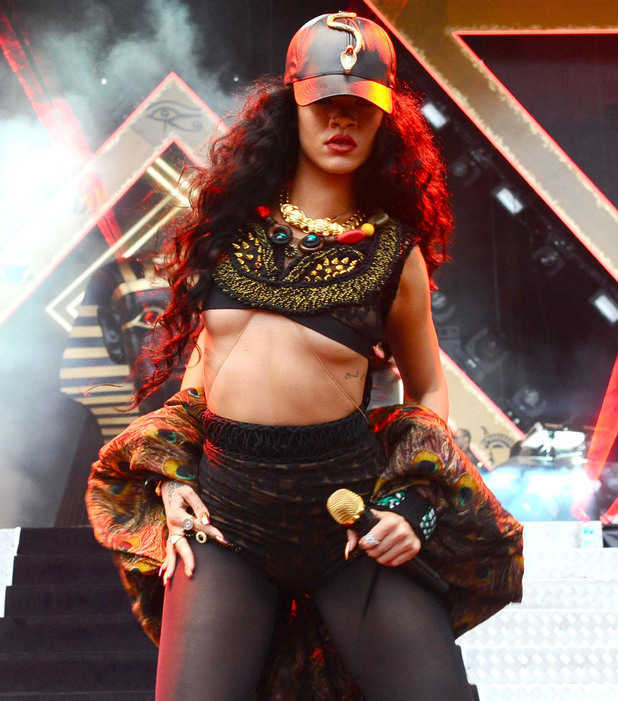 Wireless Festival 2012: Rihanna
Were you at Wireless Festival? Leave your comments in the box below: