Sunday chart predictions: Chris Brown, Madonna
Published Mar 30 2012, 14:19 BST | By Robert Copsey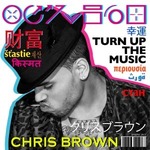 On Wednesday's chart update,
Chris Brown
was on course for his first UK number one, while Madonna took the lead on the albums tally.
Ahead of Sunday's Official Chart,
Digital Spy
takes a look at Friday's midweeks.
Chris Brown is still at number one with 'Turn Up The Music', followed by Sean Paul's 'She Doesn't Mind' and Katy Perry's 'Part of Me' at two and three respectively.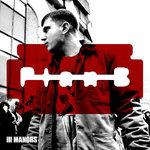 Plan B remains at six with 'ill Manors', and David Guetta and Sia slip from eight to nine with 'Titanium'.
Further down the chart, Jessie J is at 13 with 'Domino', Azealia Banks has crept into the edge of the top 15 from 17 with '212', and JLS dip from 14 to 17 with 'Proud'.
Rihanna and Jay-Z's 'Talk That Talk' is at 24, and LMFAO's 'Sorry For Party Rocking' is at 27.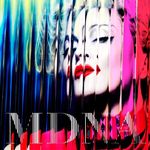 On the album chart, Madonna still leads the tally with MDNA, followed by David Guetta's Nothing But The Beat and Adele's 21.
Katy Perry's Teenage Dream reissue lands at five, Jessie J's Who You Are vaults 17 places to number six, and Noah Stuart's Noah falls from ten to 12.
Next week's releases include Florence + the Machine's 'Never Let Me Go' and Olly Murs's 'Oh My Goodness'.
Who will be number one on next week's charts? Leave your comments in the box below: