'X Factor' poll: Who is your favourite artist?
Published Aug 17 2011, 14:55 BST | By Robert Copsey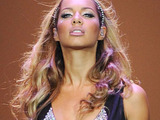 Has it really been seven years since
The X Factor
- the bolder, brighter and shoutier version of
Pop Idol
- hit our screens?
While Simon Cowell remains committed to the idea that the show can unearth rare gems who were destined for success - in the US for the time being, anyway - the results on these shores have thus far been decidedly mixed.
From the dizzying success of global songstress Leona Lewis to the, ahem, less-than-spectacular efforts of Eoghan Quigg, the programme has seen an astonishing 24 acts score a sizeable record deal and have a pop at the charts - and that's not including those from last year's series who will release music later this year or contestants who have put out records independently.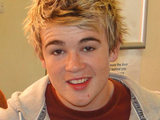 Time has shown that winning the show is no guarantee of success - the likes of Steve Brookstein, Leon Jackson and Joe McElderry have proven that it's not the winning, but how marketable you are that counts - but truth be told, there have been a surprising number of acts over the years who have achieved more than anyone could expect.
> 'X Factor' Class of 2010: Where are they now? - In Pictures
With the new series of
The X Factor
starting this weekend, we felt it necessary to establish the best
X Factor
artist to date. To avoid confusion, we've selected everyone who went on to sign a major label deal and whose music was given a widespread commercial release.