Whitney Houston: Greatest musical achievements - pictures
Published Feb 12 2012, 10:37 GMT | By Colin Daniels
Whitney Houston
was widely regarded as one of the greatest voices of our generation, and an artist who'll be remembered long after her
tragic death
.
The daughter of Cissy Houston and the cousin of singers Dionne and Dee Dee Warwick, Houston's musical heritage meant she was always destined to become a performer, but no-one could have predicted the legacy she would leave behind.
Declared the most-awarded female act of all time by Guinness World Records, Houston became the only artist to have seven consecutive number one singles on the Billboard Hot 100 chart, the first female artist to enter the Billboard 200 album chart at number one and the only artist with seven consecutive multi-platinum albums.
Houston won over 415 awards during her career, cementing her iconic status with 30 Billboard Music Awards, 22 American Music Awards, six Grammy Awards and two Emmy Awards during her career.
Click through the gallery below to see Whitney Houston's greatest musical achievements:
> Whitney Houston: A life in pictures
> Whitney Houston death: Jennifer Hudson to pay tribute at Grammys
> Whitney Houston 1963-2012: Obituary
> Whitney Houston 1963-2012: Reactions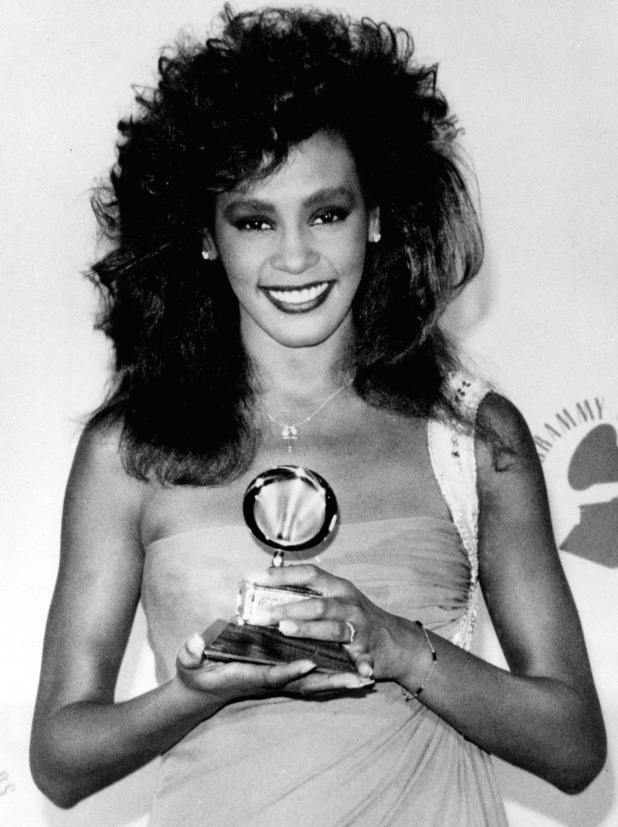 Whitney Houston poses with her Grammy backstage at the Grammy Awards in Los Angeles, 1986.