Franz Ferdinand to release 'Covers EP' remixes on 12"
Published Feb 9 2012, 15:26 GMT | By Mayer Nissim
Franz Ferdinand
have confirmed the release of two 12" singles featuring remixes from last year's
Covers EP
.
Last year's
Record Store Day release
featured reworkings of Franz Ferdinand songs by Debbie Harry, Stephin Merritt, LCD Soundsystem, ESG and Peaches.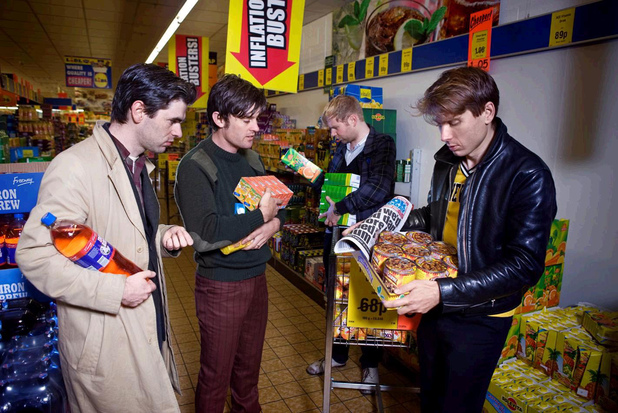 The first record features mixes by Toby Tobias, Wild Geese & David Maloso. The second boasts mixes from Brennan Green and dOP. Both 12"s are released on March 19.
Listen to both records in full below:
Franz Ferdinand
headline this year's Field Day festival
and will also
perform at Primavera Sound
.
Watch the LCD Soundsystem 'Live Alone' music video below: