Soundwave Counter Revolution festival downsized after sales slump
Published Sep 22 2011, 06:48 BST | By Rebecca Davies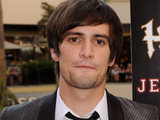 The Soundwave Counter Revolution festival in Australia has been downsized.
Organisers of the Perth leg of the annual music event, which used to take place at Challenge Stadium, have confirmed that it is moving to the Amplifier and Capitol venue, which means smaller, adult-only audiences.
Promoter AJ Maddah wrote on his
Twitter
page this week: "Yes. It's true. The problem is that not enough under 18 kids have bought tickets to make an all ages show feasible."
Admitting that ticket sales have slumped this year, he added: "As long as people support the event, we'll keep it coming. If Perth does not support the event, then obviously we can't."
The Adelaide venue of Soundwave Counter Revolution is also scheduled to change from the Adelaide Showgrounds to Fowlers Live on August 2. The Melbourne venues were also downsized earlier this year.
The current lineup for the festival includes Panic! at the Disco,The Damned Things, Face to Face and Funeral for a Friend. The first Counter Revolution gig takes place in Brisbane this Saturday and Sydney on Sunday, followed by Melbourne on September 30, Adelaide on October 2 and Perth on October 3.
Watch Panic! at the Disco's 'The Ballad of Mona Lisa' video below: