Bestival 2011: Brian Wilson plays greatest hits on Main Stage
Published Sep 9 2011, 19:05 BST | By Kate Goodacre
Brian Wilson
entertained a large Main Stage crowd in the sunshine on Friday afternoon at Bestival.
The Beach Boys musician played an hour-long set which included some of the band's best known songs like 'California Girls', 'I Get Around', 'Darlin'', 'God Only Knows' and 'Good Vibrations'.
Wilson spoke only briefly between numbers to explain the background to the songs, introducing 'Surfer Girl' as "the first song [he] ever wrote, aged 19".
He also played a cover of George Gershwin's standard 'I Got Rhythm' from his recent album
Wilson Sings Gershwin
.
The band returned for an encore of 'Johnny B Goode', 'Help Me Rhonda', 'Barbara Ann' and 'Surfin' USA'.
Wilson has hinted that his forthcoming shows at London's Royal Albert Hall could be his last as he may retire from performing.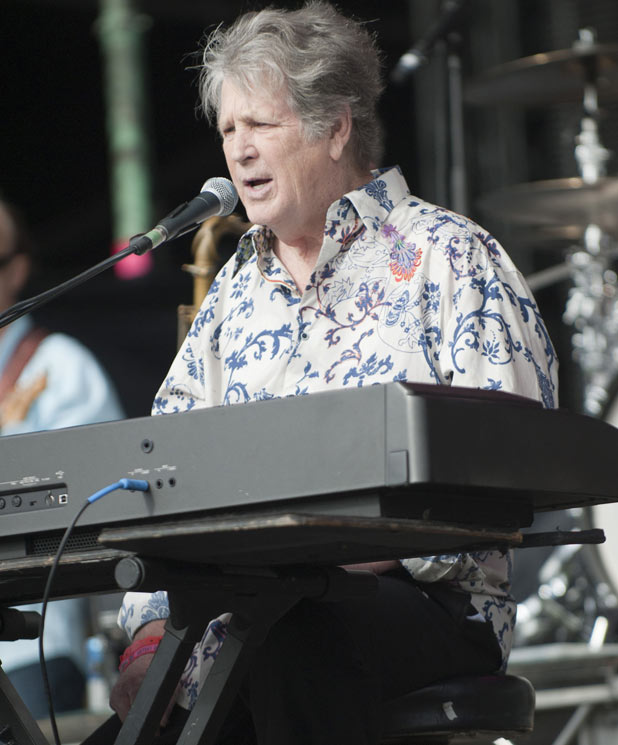 Just prior to Wilson's set, Public Enemy were spotted in the photographers' pit as Flavor Flav handed out free copies of his autobiography
Flavor Flav: The Icon, The Memoir
to the audience. They took to the Main Stage after Wilson.
> Bestival 2011: Santigold wows Big Top crowd on first day
Watch Brian Wilson perform 'Good Vibrations' below: