Josh Osho interview: 'I'm a control freak'
Published Jun 22 2012, 11:18 BST | By Robert Copsey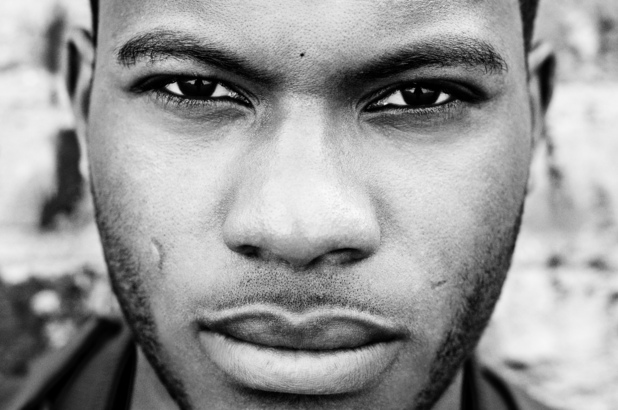 Here at
Digital Spy
, we love a success story. As you can imagine, then, after
Josh Osho
's single 'Redemption Days' fell under the radar last summer, we're pleased to see it getting the recognition it deserves after being used as the theme song for this year's Euro 2012.
With his debut album
L.I.F.E
out next week, we called up the 20-year-old soul singer to talk about football, what else we can expect from the LP and teaming up with Childish Gambino.
How's your week been?
"Long and hectic thanks! I've been doing a regional radio tour and I've had a chest infection, which was a pain as I was doing about five live sessions a day!"
Can you take it easy this weekend?
"Nope! I've got some TV spots and a panel show. I'm not complaining though, this is the life - or so they say."
Your new single 'Redemption Days' is being used as the TV theme for Euro 2012. Did you know about that?
"I had no idea and actually found out about it over Twitter. I've only heard it being used once so far as I've had no time to watch the football this year. It's great though, especially if England do well."
What if England don't do well?
"That would be bad - I'll be the anthem of England's Euro loss!"
The song was originally released in August 2011. Are you pleased it's finally getting some recognition now?
"Radio really seem to be supporting the track now, which is important to a song's success. It's great that it's being pushed out there and more and people are getting to hear it. It's been a slog but it's worth it - I've learnt a lot about the music business and myself throughout the whole process."
Your album L.I.F.E is out next week. Are you feeling nervous?
"Like with the single I'm just pleased to be getting it out there. I'm doing a headline gig at [London's] Jazz Cafe next week, which I'm nervous about. I was recently supporting Emeli Sandé on tour, and she told me that despite having chart success, selling out a tour is a completely different thing. I've got 14,000 followers on Twitter, so hopefully 400 of them can make it out to the show!"
Does the record have the same soul edge to it as 'Redemption Days'?
"There are a lot of musical elements that run through the whole record - but the main thing is that it's very open-hearted. That's what ties it all together. The sound of the single is there in some of the other tracks, but sonically it's actually a bit inconsistent. Not in a bad way though! Music is music."
You've worked with Childish Gambino on 'Giants'. How did that come about?
"He came over to London and he heard about me while he was doing some promo. We met up and we were like kindred souls! He's an amazing guy and we're really close now. I played him 'Giants' and he wanted to get on the track - it was as simple as that really! He's releasing a mixtape in the summer and I've written something for that. He's a wonderful guy."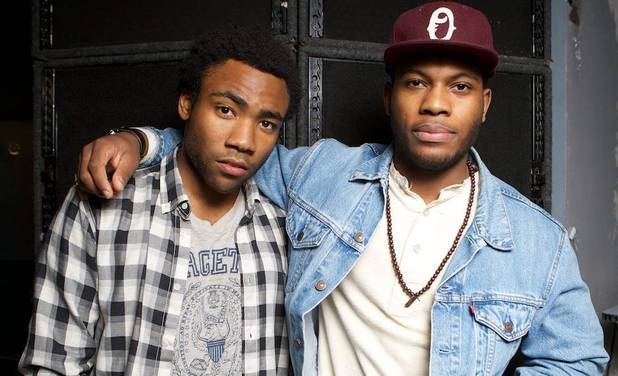 Childish Gambino and Josh Osho
Was there anyone else you wanted to work with?
"I think that was enough for me. I wanted it to be my record and people to digest the music and emotion in it, rather than listening out for interesting guest artists. My dream duet would be with Lauryn Hill. I saw her at the IndigO2 and it was amazing. She recreated all of her songs perfectly, but you can tell she's now married to one of the Marley's."
Wasn't she quite late on stage?
"She was, but she could have been two days late and I would have waited there for her! I was worried that she wouldn't be as good as she used to be as she became a bit of a crack head. I didn't want to see her ruin her legacy! Thankfully, it was the best gig of my life."
Your voice has been compared John Legend and Seal. Would you have ever considered entering The Voice UK?
"No - only because once you apply you surrender any form of control. I'm a bit of a control freak and easily become consumed in doing everyone else's job. That show definitely wouldn't be for me. I don't really watch TV, unless it's football."
And you haven't even had much chance to watch that!
"Exactly!"
Josh Osho's 'Redemption Days' is out now. The album L.I.F.E is out June 25.